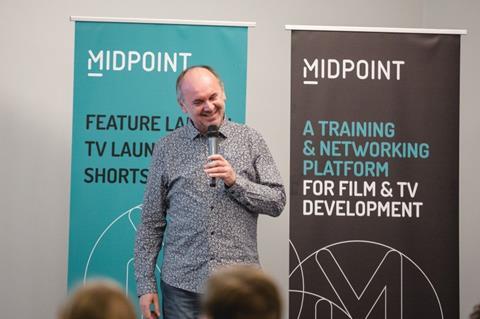 Eight feature film projects will be presented at the second edition of Karlovy Vary International Film Festival (KVIFF, June 28 – July 6)'s Works in Development project showcase.
The event is for filmmakers from Central and Eastern Europe to present projects in development to potential co-producers.
All eight titles have been developed across two previous workshops of the Midpoint Feature Launch program - at Trieste Film Festival in January and in Kaunas, Lithuania in May this year. They will participate in a third workshop focusing on pitching, which starts in Prague on June 27.
They will then be presented to industry representatives on Monday July 1, in a session moderated by Midpoint feature launch pitching trainer Gabriele Brunnenmeyer.
The best project will receive an award of €10,000, at a ceremony during the festival on July 3.
One title will also receive the Connecting Cottbus award, providing the chance to pitch at the co-production market during Cottbus Film Festival; while another will receive the Rotterdam Lab award, with a place on the International Film Festival Rotterdam's professional training program for producers.
Midpoint Feature Launch has run since 2010, while KVIFF hosted the Works In Development showcase for the first time last year. The Feature Launch program is open to writers, directors and producers from Central and Eastern Europe developing their first or second film.
KVIFF/Midpoint Feature Launch projects
A Sensitive Man (Cze)
Dir/wri: Tomas Klein
Grey Skies (Georgia)
Dir/wri: Konstantine Kalandadze
Horia (Romania)
Dir/wri: Ana-Maria Comanescu
How Is Katia? (Ukr)
Dir: Christina Tynkevych
Rattlesnakes (Serb)
Dir/wri: Nikola Ljuca
Riviera (Gre)
Dir/wri: Orfeas Peretzis
Traces (Cro)
Dir/wri: Dubravka Turic
Some Birds (Hun)
Dir: Daniel Hever