Kenji Mizoguchi, Jiří Brdečka tributes planned for 52nd edition.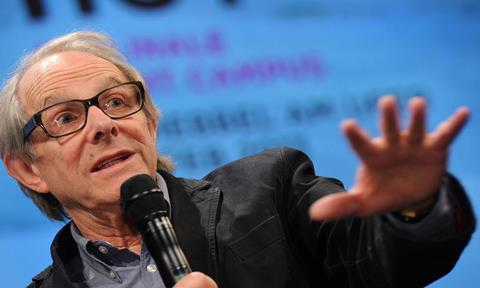 The 52nd Karlovy Vary International Film Festival (June 30 - July 8) will present a Crystal Globe for outstanding contribution to world cinema to British director Ken Loach.
The award will be shared with his long-time screenwriter Paul Laverty. The pair have collaborated on twelve feature films and two shorts, including The Wind That Shakes The Barley and more recently the Palme d'Or and Bafta-winning I, Daniel Blake.
Loach has a long and fruitful relationship with the Karlovy Vary festival. In 1968, his feature debut Poor Cow won a special jury prize and best actress for its star Carol White. A year later, his second film Kes won the festival's Crystal Globe, and he has been a guest at the festival on numerous occasions since.
Karlovy Vary will also celebrate the work of composer James Newton Howard, whose credits include Pretty Woman, The Sixth Sense, Batman Begins and all four parts of The Hunger Games franchise.
The festival will host an opening ceremony concert in front of the Hotel Thermal in which Howard will conduct a live score from his film, Fantastic Beasts And Where To Find Them, which will be performed by the Czech National Symphony Orchestra.
Czech writer and director Václav Vorlíček will receive the festival's President's Award for artistic contribution to Czech film.
Vorlíček, who will celebrate his 87th birthday shortly before the start of the festival, is known for his 1973 family drama Three Wishes For Cinderella and his 1966 sci-fi comedy Who Wants To Kill Jessie?.
Retrospectives
Japanese director Kenji Mizoguchi will have a retrospective of ten of his works shown at the festival, curated by British writer and critic Tony Rayns
"At a time when film buffs are often forced to watch classic movies on screens that measure diagonally about the length of your forearm, KVIFF will provide big-screen viewing of mainly 35mm prints for another chapter in our series devoted to filmmakers who had an immense influence on the development of film culture," commented the festival's artistic director Karel Och.
The retrospective will be accompanied by a screening of 1975 documentary Kenji Mizoguchi: The Life of a Film Director.
Karlovy Vary will also pay tribute Jiří Brdečka, the Czech writer and director. A screening of his well known film Lemonade Joe will be held, and a selection of his short films will also be shown.
Further events taking place at Karlovy Vary this year include the premiere screening of a newly-restored digital version of Ján Kadár and Elmar Klos's Oscar-winning 1966 Czech WW2 drama The Shop On Main Street. The restoration was a partnership between the Czech Film Foundation and the State Film Fund and is the fifth film restored through the initiative.
Industry offerings at the festival will include the return of Eurimages Lab Project for a second year, which will see a project displaying "unusual forms of cinematographic expression and non-standard production" awarded €50,000.
The Karlovy Vary International Film Festival runs June 30 - July 8.