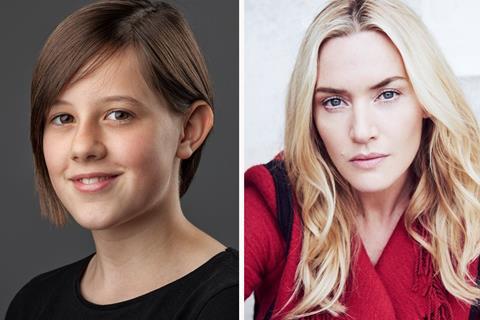 Kate Winslet and Ruby Barnhill have joined the voice cast of Mary And The Witch's Flower, the first feature from Japanese animation house Studio Ponoc.
The film's director Hiromasa Yonebayashi (Arrietty) set up the company with producer Yoshiaki Nishimura (The Tale of The Princess Kaguya).
Barnhill, who starred in Steven Spielberg's The BFG, plays the title role of Mary, with Oscar-winner Winslet playing Madam Mumblechook. Also joining the cast are Jim Broadbent, Louis Ashbourne Serkis, Ewen Bremner, Lynda Baron, Rasmus Hardiker, Teresa Gallagher and Morwenna Banks.
Altitude Film Sales are handling worldwide sales and announced earlier this month that New York-based GKIDS had acquired North American distribution rights.
Altitude Film Distribution has UK rights with Madman Entertainment releasing in Australia and New Zealand.
The film is set for release later this year in the US and will make its Australian debut at the Madman Anime Festival in Melbourne (3-4 Nov). Altitude is set to open the film in the UK in Spring 2018.
The screenplay was written by Riko Sakaguchi (The Tale of The Princess Kaguya) in collaboration with Yonebayashi, based on the 1971 novel by Mary Stewart, 'The Little Broomstick'. The English screenplay adaptation was written by David Freedman and Lynda Freedman, with the English version produced by Geoffrey Wexler and executive produced by Will Clarke.