Doha Film Institute's talent and project development event to take place March 4-9, 2016.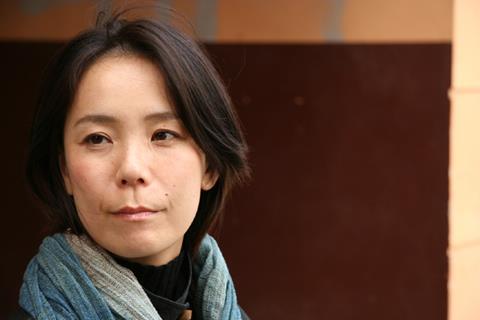 Japanese filmmaker Naomi Kawase and Argentina's Lucrecia Martel have been confirmed as the first "masters" at the Doha Film Institute's second edition of Qumra (March 4-9, 2016).
The event is aimed at nurturing emerging directors and their projects from Qatar and around the world.
In their role of Qumra master, the filmmakers will participate in masterclasses, workshops and one-on-one sessions with attending filmmakers and their producers.
"Naomi and Lucrecia are each masters of their craft, who have established their unique voices in world cinema and we are looking forward to welcoming them to Qumra in March," said Fatma Al Remaihi, CEO of Doha Film Institute (DFI).
The first edition of Qumra last March was given the thumbs by the industry professionals and emerging filmmakers who attended for its bespoke approach and compact format which helped fostered real and fruitful connections.
Last year's masters comprised Mexican actor, director and producer Gael Garcia Bernal, Mauritanian director Abderrahmane Sissako, Romanian auteur and Palme d'Or winner Cristian Mungiu and Bosnian writer and director Danis Tanović.
Looking to the 2016 edition and Kawase and Martel's acceptance of the master mantel, DFI artistic advisor Elia Suleiman said: "Having Lucrecia and Naomi give master classes at Qumra is very compelling because they both possess what it takes to be Masters of cinema – a unique sensibility and cinematic prowess - yet they're young enough to connect and be in the close proximity of the cinematic experience of the young generation of filmmakers who will participate at Qumra."
Kawase gained international acclaim in 1997 when she became the youngest winner of the Camera d'Or at Festival de Cannes with her first feature film Suzaku. In 2007, her film The Mourning Forest won the Cannes Film Festival Grand Prix.
She has been a regular on Croisette ever since with Palme d'Or contenders Hanezu and Still the Water and most recently An, which screened in Un Certain Regard this year. The latter title also recently played at DFI's Ajyal Youth Film Festival.
A member of the so-called "New Argentine Cinema" movement, Martel's 2001 debut feature La Ciénaga won several international awards and was voted the greatest Latin American film of the decade in a poll of New York film critics.
Subsequent films included La Niña Santa/The Holy Girl and The Headless Woman which both played at Cannes. She is currently finishing post-production on Zama, which will premiere in 2016.