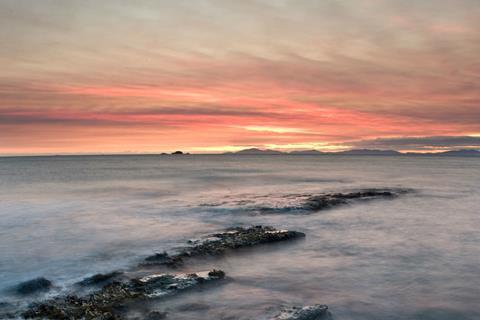 Mentors including director Kevin Macdonald, producer Andrew Macdonald, and The Inbetweeners actor Joe Thomas will take part in The Young Films Foundation's first Skye residency programme (May 19-25).
Other experts coming to Skye include producers Robyn Slovo, Margaret Matheson, David Moore and Georgina Lowe, director Vítor Gonçalves; writers Olivia Hetreed and Charlie Martin, and producer and drama commissioner John Yorke.
The week-long residency programme will include workshops, masterclasses, one-on-one mentoring sessions and hands-on directing experience at the Skye Space Studio. The participants will also pitch their project ideas to Yorke, Channel 4's Jeremy Kimberlin, Film4's Sue Bruce Smith and Creative Scotland's Mark Thomas.
The programme had more than 100 applications with outlines for film or TV projects, and then these six aspiring Scottish talents were selected:
Caitlin Black
Pauline Boyle
Rory Gibson
Robin Haig
Chih-Peng Lucas
Tormod MacLeod
"If you want a Scottish film or TV industry you have to have home grown product," said producer Chris Young of Young Films, whose credits include 2005's Festival and 2011's The Inbetweeners Movie, and current BBC Alba Gaelic-language drama series Bannan (now in its fifth year of production).
He wants the residency to act as a "bridge for Scottish talent" to meet the wider industry.
Young explained, "We give them meaningful amount of time with a mentor, then they have a residency for a week where it's time devoted both to them and their project."
The mentors will also continue to work with the new talents after the residency is over.
Kevin Macdonald said, "I'm particularly happy to support Chris's efforts to encourage and grow Scottish talent – there has never been any doubt that Scotland offers unique opportunities to film-makers, but clearly we need more home-grown productions."
Joe Thomas added, "My collaboration with producer Chris Young over the years has always been stand-out memorable, so I am very happy to endorse this event. Chris has made Skye the hub for a lot of his creative endeavours, and it is great to see him wanting to share his vision and experience with the next generation of film-makers."
The initiative is supported by Film4, Channel 4, MG Alba, Creative Scotland, Highlands and Islands Enterprise, The List, Sabhal Mòr Ostaig and Torabhaig Distillery.
Young wants the 2018 programme to be a pilot year that can attract more funding for the residency to keep running and growing in the long term.