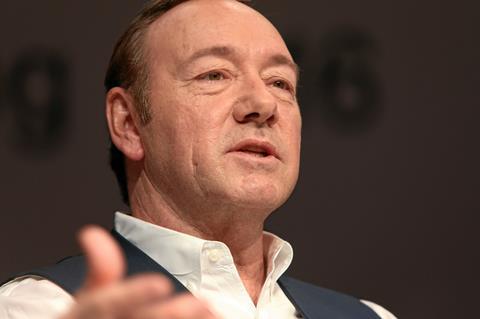 Prosecutors in Massachusetts have dropped the indecent assault and battery case against former House Of Cards star Kevin Spacey, according to reports on Wednesday (17).
Cape & Islands district attorney Michael O'Keefe filed a 'Nolle Prosequi' motion in court because of a lack of complaining witnesses.
The actor and former artistic director of London's Old Vic theatre had been accused of groping a then-18-year-old man in a Nantucket bar three years ago.
The prosecution case began to crack over the matter of a mobile phone belonging to Spacey's accuser, who refused to testify after the defence claimed text messages on his phone had been deleted.
Prosecutors met with the accuser and his family last weekend. Spacey has denied the allegations of indecent assault and battery.