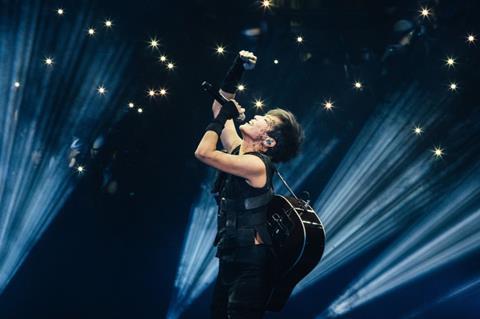 Kino Lorber has acquired North American rights to Hong Kong entertainer and activist documentary Denise Ho - Becoming The Song and will release via its Kino Marquee virtual cinema initiative.
The film is scheduled to open on July 1 to coincide with the anniversary of Britain's handover of Hong Kong to China in 1997.
Sue Williams directed Denise Ho - Becoming The Song which chronicles Ho's journey from entertainer to activist. Ho became the first major Hong Kong pop star to come out as a lesbian in 2012 and in the ensuing years supported students demanding free elections during the Umbrella Movement
After she became a high-profile figure in the pro-democracy uprisings she was arrested, blacklisted by mainland China, and had her music banned.
Kino Lorber senior vice-president Wendy Lidell negotiated the deal with Williams, whose earlier films like China On Film: The New Millennium, Young And Restless In China, and China: A Century Of Revolution are available on Kino Lorber Home Video.