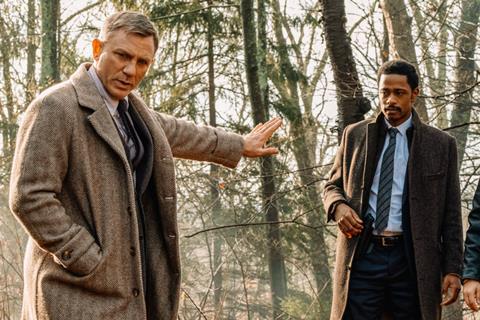 The new indie German studio created by the merger of Tele München Group, Universum Film, i&u TV and Wiedemann & Berg Film has taken rights for Germany and Austria to Rian Johnson's murder mystery Knives Out.
The still-unnamed company was founded by New York-based investment firm KKR and producer Fred Kogel after it acquired the above companies earlier this year. Alongside distribution activates, it will also work in production and licensing, both in film and TV.
In Cannes this year, the company made a splash by buying Roland Emmerich's Moonfall, Robert Lorenz's The Minuteman, Philip John's Let There Be Rock, Derrick Borte's Unhinged, and Rothchild, which Jon S. Baird was previously attached to direct.
Knives Out stars Daniel Craig, Chris Evans, Ana de Armas, Jamie Lee Curtis and Toni Colette in the story of the murder of a renowned crime novelist (Christopher Plummer), who is found dead at his estate just after his 85th birthday. An inquisitive detective (Craig) is enlisted to identify the culprit.
The film will premiere at Toronto before having its European premiere at the BFI London Film Festival. It was produced by Lionsgate and MRC. Lionsgate is releasing in the US and UK later this year.