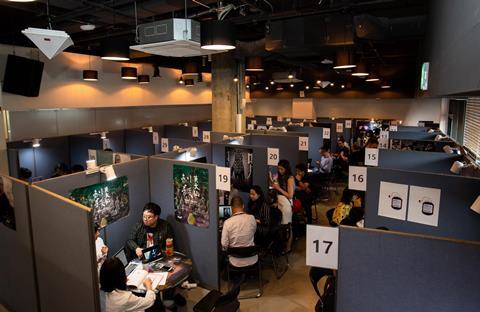 South Korea's Bucheon International Film Festival (Bifan), Asia's largest genre film festival, has announced 40 official selections from 29 countries for this year's NAFF project market.
The 19 titles selected for the It Project strand include director Khavn De La Cruz's Philippines project 100 Midget Zombie Cannibals, produced by Achinette Villamore and Stephan Holl, and director Mattie Do's Laos-Spain co-production The White King, produced by Annick Mahnert and Douangmany Soliphanh, as well as director Quentin Lee's US project How To Talk With Spirits which he is also producing.
For the first time, NAFF also accepted submissions of series projects this year in a nod to the rise of OTT services. Director Dodo Dayao's Goliath from the Philippines, with Patti Lapus, Bianca Balbuena and Bradley Liew producing, was selected to It Project.
The 11 titles for Project Spotlight: Korea include director Lee Jung-sub's Asia, produced by Kang Taeu, and director Jang Woojin's Camp Page, produced by Han Sunhee.
Other sections include director Kang Kyungtae's Korean production Route 1, which is in Work in Progress, and director Michael Panduro's Denmark-UK co-production Melanoma, which is in the Nordic Genre Invasion selection.
NAFF saw a total of 202 projects from 40 countries submitted for consideration this year, up 21 projects and eight countries compared to last year. The industry event will run July 8-13, entirely online as it did last year due to the Covid-19 pandemic.
Previous NAFF projects include Train To Busan director Yeon Sang-ho's debut feature The King Of Pigs, which screened in Cannes Directors' Fortnight, and director Kim Byung-woo's The Terror, Live starring Ha Jung-woo, which clocked up more than $35.3m at the local box office.
The 25th Bifan is set to run July 8-18 with both online and offline screenings and audience events.