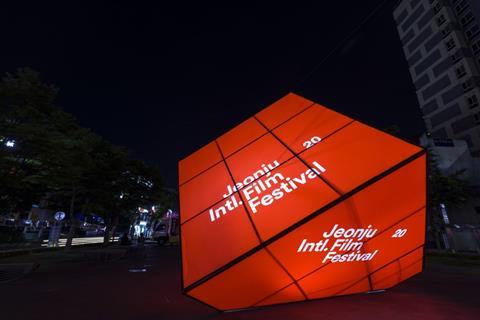 South Korea's Jeonju International Film Festival (Jeonju IFF) has announced that it is postponing its 21st edition due to concerns over the COVID-19 coronavirus.
Originally scheduled to run April 30-May 9, the festival's Organization Committee has decided it will move the event's dates to May 28-June 6 "in consideration of potentially dangerous situations for guests and audiences in the international event representing the city of Jeonju."
Festival director Lee Joondong said: "We will closely monitor developments related to COVID-19 and prepare for the event on full alert to operate the festival although the event has been delayed."
This is to be the Burning producer's first edition after being appointed festival director last December, following the controversial exit of the festival's lead programming team in November.
He was joined at the end of December by programmers Moon Seok, a member of the Korea Media Ratings Board and formerly of the Bucheon International Fantastic Film Festival (BIFAN) and leading local film journal Cine21, and Chun Jinsu, who previously worked at Jecheon International Music & Film Festival, and with Jeonju IFF, when he worked as a master class programmer in 2005.
Moon Seok's focus is on programming Asian cinema (including Korean) while Chun's is on European films. They join Sung Moon, who was appointed as a programmer in February 2019, and whose focus is on the Americas.
Despite the flurry of changes to its programming team, in February 2020, Jeonju IFF was able to announce a 16% increase in submissions to 1,748 films this year. The festival's International Competition alone saw a rise of 52% in entries to 535 films (from 83 countries).