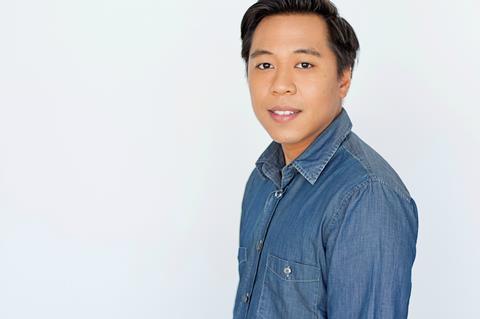 Akatsuki Entertainment Technology Fund (AET Fund), a $50m investment vehicle launched last year by Los Angeles and Tokyo-based Akatsuki Inc. among other goals to leverage AR/VR, AI and blockchain technology in entertainment, has hired Mark Linao as principal.
The new arrival will manage the fund and reports to AET Fund managing director Tomoya Ogawa. He currently serves as a venture partner at Candela Partners, an angel and pre-seed fund focused on mixed reality, computer vision, and mapping.
The fund launched last October to invest between $100,000 and $1m in companies. Besides those that create cutting-edge technology for entertainment, recipients of funding will include firms that apply entertainment and game-play elements to sectors including retail, marketing and education.
The first entertainment-driven start-ups to receive investment in the initial tranche include HypeVR, FABLE STUDIO, Tyffon, OCTI, RosieReality, and ALE Co.
Ogawa hailed Linao's "vast experience as an active advisor", adding: "His background and knowledge in investments and venture capital will help our company continue to be a revolutionary leader in the entertainment technology space."
"As new media consumption habits emerge, we will continue to invest in and work with companies who are exploring the new frontiers of entertainment," Linao said. "Whether that involves established mediums such as mobile phones, or more emerging tech like VR/AR, voice assistants, blockchain technology, and beyond – the future looks very exciting."
Prior to AET Fund, Linao was a senior multi-disciplined engineer at aerospace and defense firm Raytheon. He has also worked at the Rubicon Project and Amazon. After that, Linao was an Associate at Technicolor Ventures eventually transitioning to Director of Corporate Development and Strategy at Technicolor.
AET Fund parent company Akatsuki Inc. recently launched US-based feature production arm Akatsuki Entertainment USA to develop, finance and produce global content. Annmarie Sairrino Bailey serves as president and board member.