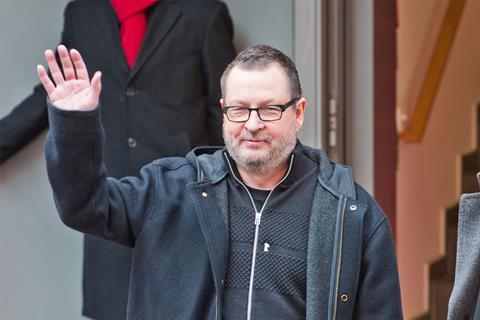 Antichrist director Lars von Trier will receive Denmark's biggest culture award; the 2018 Sonning Prize.
The DKK 1m ($160,00) biennial award is given to an individual who has done commendable work for the benefit of European culture.
In a statement, Milena Bonifacini, Chairman of the Academy Council involved in nominating von Trier for the award, said: "He is a ground-breaking and avant-garde artist who positions himself confidently and self-consciously in a place far removed from the ever more commercialised mainstream films. It's this continued embrace and break with the conventional, which sets Lars von Trier's work apart and has contributed to making European film something special."
The Sonning Prize 2018 will be awarded to von Trier on 19 April in the Ceremonial Hall at the University of Copenhagen.
The previous recipient in 2014 was another film director; Michael Haneke.
Von Trier, 61, is one of Europe's most famous and controversial filmmakers. His films include Cannes winners Breaking The Waves (Grand Prix), Dancer In The Dark (Palme d'Or) and Europa (Jury Prize), as well as Nymphomaniac, Melancholia and upcoming serial killer thriller The House That Jack Built.
He also co-founded Danish production powerhouse Zentropa with Peter Aalbæk Jensen in 1992.
Throughout his career Von Trier has also been dogged by controversy. He was temporarily kicked out of the Cannes Film Festival after joking about Nazis during a press conference in 2011.
Last year he was forced to respond to a Facebook post by Björk where she alleged that an unnamed Danish film director sexually harassed her. The pair worked together on the 2000 film Dancer In The Dark. He said: "That was not the case. But that we were definitely not friends, that's a fact."
In November 2017, nine women alleged a culture of sexual harassment and bullying of female employees at Zentropa. The company subsequently vowed to create new guidelines for workplace behaviour.