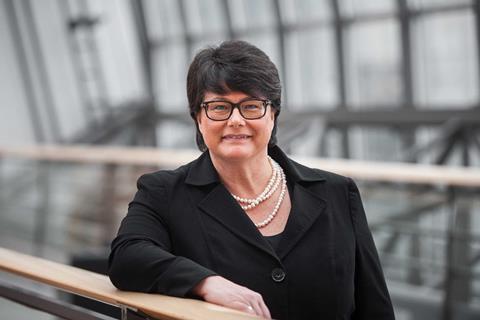 The European Parliament (EP) is set to formally adopt the European Union's (EU) Creative Europe programme for 2021-2027 in a vote by MEPs during the plenary session in Brussels today (May 19).
The result of almost three years of negotiations between the EP, the European Commission and the European Council, the new programme will see its budget for the next seven years increase from the previous total of €1.46bn to €2.2bn.
According to the proposed regulation, at least 33% of the budget will be reserved for the Culture strand, at least 58% for the MEDIA strand, and up to 9% for the cross-sectoral strand.
The first funding calls for the new programme could be launched as early as the beginning of next month, according to Lucia Recalde, head of unit at Creative Europe MEDIA and Barbara Gessler, head of unit at Creative Europe CULTURE.
Speaking during Tuesday evening's plenary debate on the proposed new programme, MEP Sabine Verheyen, chair of the EP's culture and education committee, said that the increase was "not only a symbolic recognition of the importance of culture, but will also allow us to finance more projects and help the sector recover from the consequences of the Covid-19 pandemic."
Italian MEP Massimiliano Smeriglio, who served as the committee's rapporteur during the negotiations, explained during last night's debate that the programme will "reflect three cross-cutting priorities - social inclusion, reducing environmental impact and gender equality. For the first time, there will be specific reference to recognising and promoting the role of women in art and culture."
The programme's regulation text states that specific incentives will "ensure that people with disabilities, people belonging to minorities and socially marginalised groups can access the culture and creative sectors… and foster gender equality, in particular as a driver of creativity, economic growth and innovation."
The UK left the Creative Europe MEDIA program at the end of 2020.