EXCLUSIVE: Trier kicks off Oslo shoot with Eili Harboe in lead role.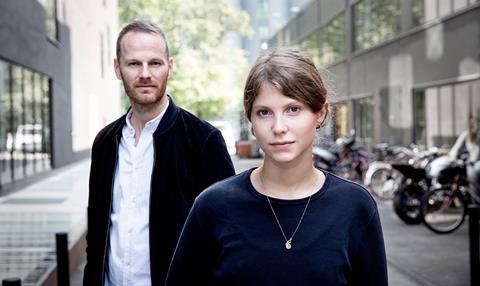 Louder Than Bombs director Joachim Trier started shoot on his new feature Thelma (working title) in Oslo yesterday (Sept 20) with Le Pacte's Jean Labadie and Thomas Pibarot newly aboard the project as co-producers.
Eili Harboe, whose credits include The Wave and Kiss Me You Fucking Moron, will star in the title role. The cast also includes Kaya Wilkins (aka musician Okay Kaya) and two actors from co-writer Eskil Vogt's Blind, Ellen Dorrit Petersen and Henrik Rafaelsen.
Thelma is a supernatural thriller about a young woman who falls in love and discovers that she has terrifying and inexplicable powers.
The film – set in Oslo and west Norway – is shooting for 44 days in Oslo, Norway and in Gothenburg, Trollhattan and Kiruna, Sweden. Budget is $5.7m (NOK 47.5m).
Thelma will be Trier's most genre-influenced work yet; VFX work will be done by Copenhagen-based outfits Ghost and The Gentlemen Broncos.
Thomas Robsahm at Oslo-based Motlys is the lead producer.
Trier returns to working in the Norwegian language after making his English-language debut with 2015's Louder Than Bombs, which played in competition at Cannes.
The director works with his usual team of co-writer Eskil Vogt (who also directed Blind), director of photography Jakob Ihre and editor Olivier Bugge Coutté.
Thelma is expected to be delivered in late spring 2017; SF Norge is planning a Halloween 2017 release in Norway.
Companies on board are Memento (which is handling international sales), SF Studios, C-More, TV2, DR, Triart, Storyline and Don´t Look Now (which is Trier and Vogts's company).
Co-producers are Tomas Eskilsson at Film Väst (Sweden), Labadie and Pibarot at Le Pacte (France), Eva Jakobsen, Katrin Pors and Mikkel Jersin at Snowglobe (Denmark), Stephan Apelgren at Filmpool Nord (Sweden), Mattias Nohrborg and Fredrik Heinig at B-Reel (Sweden).
Public backing comes from The Norwegian Film Institute, Film Väst, Eurimages, Nordic Film & TV Fund, The Danish Film Institute, Copenhagen Film Fund, The Swedish Film Institute, Filmpool Nord and MEDIA.
Executive producers are Sigve Endresen, Trier and Vogt.