EXCLUSIVE: The Works Group comes to Cannes under new ownership.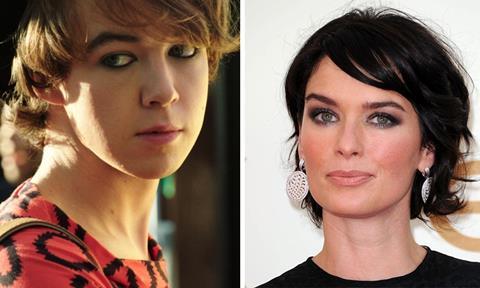 The Works International has boarded international sales rights to Trudie Styler's Berlin title Freak Show and Jordan Ross's Tribeca title Thumper.
Alex Lawther (The Imitation Game), Abigail Breslin (Little Miss Sunshine), AnnaSophia Robb (The Way Way Back), Laverne Cox (Orange is the New Black), and Bette Midler star in Celine Rattray-produced (Still Alice) comedy-drama about teenager Billy Bloom who, despite attending an ultra conservative high school, makes the decision to run for homecoming queen.
Ross's Thumper, which is executive-produced by Cary Fukunaga stars Eliza Taylor (The 100), Ben Feldman (Cloverfield), Pablo Schreiber (Orange is the New Black) and Lena Headey (Game of Thrones).
Set in a town of low-income and fractured families, Thumper follows a group of teens who are lured into working for a dangerous drug dealer. A new girl arrives who hides a dangerous secret that will impact everybody and change their lives forever.
Also on the slate is documentary California Typewriter, which premiered at South By Southwest 2017 and features starring Tom Hanks, Sam Shepard and John Mayer.

This is the first Cannes for the newly rebranded The Works Film and Television Group under its new ownership team of Mick Southworth, Deepak Sikka, Martin McCabe and Brooke Lyndon-Stanford who acquired the sales and distribution outfit from financier and producer Costa Theo last year.
The handover also saw the departure of long-time CEO Laurence Gornall.
Restructure, movies
In recent years, as it headed toward restructure, The Works has scaled back its UK distribution operations but going forward it is expected to be active in development, production investment, sales and some UK distribution.
Soutworth, who joined The Works in 2005 as managing director, takes the reigns as president. McCabe will serve as MD. Southworth and McCabe will sit on the board of directors alongside Omeira Studio Partners' founding director and former finance director of HIT Entertainment PLC and Molinare Deepak Sikka and founder and CEO of Atomic Arts Brooke Lyndon-Stanford.
Head of international sales Clare Crean; sales and marketing executive Edrianne Wenger; head of marketing Ailsa Scott and head of UK sales and acquisitions Steve Bestwick, remain as the core team within a permanent staff of 15.
The group plans to deliver up to two in-house productions and a further four investments or acquisitions of mid-budget and commercially orientated films per year.
Omeira Studio Partners has recently completed production on its first project, First Reformed, a thriller from Taxi Driver writer Paul Schrader. Produced by Arclight Films and Killer Films' Christine Vachon, the film stars Ethan Hawke and Amanda Seyfried.
The film is due for release early 2018 in the UK by The Works, in partnership with Arclight Films.
Partnerships
In addition to The Works' restructured operation, it has also struck a strategic alliance with UK visual effects company Atomic Arts, which will form part of The Works Film Group's new post production offering.
Atomic Arts' recent work includes The Martian, Assassin's Creed, Into the Woods and Alien: Covenant.
A further partnership with Enriched Films Ltd will also provide a seed development resource enabling the Group to work with producers from script development stage onwards.
Mick Southworth said: "Our intention is to attract and nurture top creative filmmaking talent and establish The Works Film Group as a creative hub for the best in commercial independent film".
Martin McCabe added: "Building on the 30 years foundation of quality and excellence we remain committed as a company bringing exemplary product to both buyers and consumers alike, whilst now being able to offer practitioners a complimentary set of combined resources fit to compete with the opportunities afforded to us by new market dynamics and platforms".