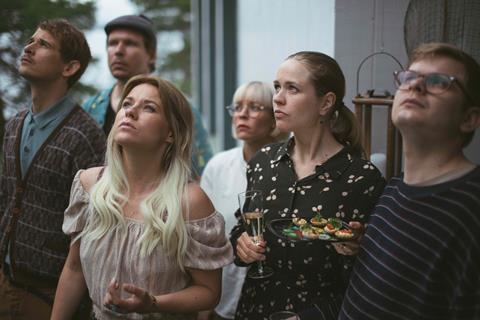 LevelK has acquired world sales rights for Jenni Toivoniemi's Finnish comedy Games People Play.
Venla Hellstedt and Elli Toivoniemi produce for Finland's award-winning female-focused production company Tuffi Films, whose credits include 2019 Berlinale Crystal Bear winenr Stupid Young Heart. The deal marks the first collaboration between LevelK and Tuffi.
Jenni Toivoniemi makes her feature film debut following award-winning shorts such as The Date and The Committee.
Games People Play is a bittersweet comedy about a group of thirtysomething friends regressing to their teenage selves during a surprise birthday party at a seaside summerhouse.
The project is being presented as a work in progress at this week's Finnish Film Affair in Helsinki.
Jenni Toivoniemi said, "The tone I am aiming for is the combination of ridicule and darkness with warmth – a heart-warming satire if you wish. I strive for the combination of strong characters on the edge, painfully raw humour with heart and an element of danger."
The cast features Laura Birn (The Ones Below, Netflix's The Innocents), Emmi Parviainen (Ikitie) and Christian Hillborg (Fleabag).
Backers include Creative Europe/MEDIA, Nordisk Film, The Finnish Film Foundation and broadcaster YLE.
Nordisk Film will release locally in September 2020.