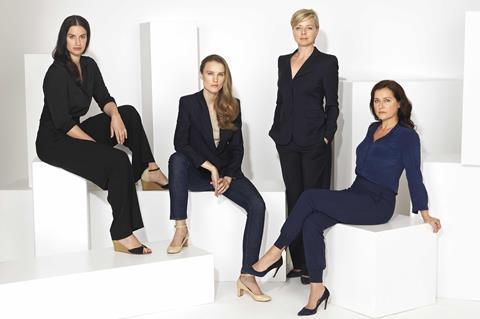 LevelK has taken on world sales for The Exception, a new Danish thriller starring Borgen's Sidse Babett Knudsen.
Jesper W. Nielsen directs from a script by Christian Torpe, an adaptation of the hit 2004 novel by Danish author Christian Jungersen, which sold more than 200,000 copies in Denmark and has been published in 20 countries worldwide.
Knudsen, whose credits also include Westworld and The Duke of Burgundy, is joined by a strong female cast that also includes Danica Curcic (Silent Heart), Amanda Collin (A Horrible Woman), and Lene Maria Christensen (Terribly Happy).
The story follows two women working at a small NGO in Copenhagen that specialises in genocide and crimes against humanity. When they begin to receive death threats, they suspect a Serbian war criminal; but then they start suspecting and turning against each other.
LevelK is now pre-selling the film, which will begin shooting in late August, with a local premiere planned for autumn 2019. Marcella Dicmann, Mille Bjørke and Miriam Nørgaard produce for Fridthjof Film (Armadillo, All For One) with Ronnie Fridhjof as executive producer.
Financiers are the Danish Film Institute, DR, West Danish Film Fund, Creative Europe Media, and Nordisk Film & TV Fond.
Nielsen said: "I am very excited about working with such strong and talented actresses in a story about human beings and the darkest corners of their minds. Together, we will enter a fascinating universe of women consisting of extremely interesting and complex characters that not only lie to each other but to themselves. An unfortunate mixture that allows evil to rein."