EXCLUSIVE: Amanda Kernell's debut feature charts the story of a 14-year-old exposed to racism in 1930's Sweden.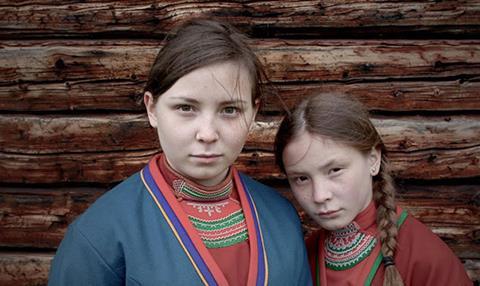 LevelK has boarded international sales for Venice Days-bound Sami Blood, the debut feature from Amanda Kernell.
The Sweden-Denmark-Norway production is about a 14-year-old Sami girl exposed to racism and race biology examinations in 1930s Sweden, leading her to reject her culture (leaving her own sister behind at their boarding school) to become someone else.
The story was inspired by the director's own grandmother. The cast features newcomer sisters Lene Cecilia Sparrok and Mia Sparrok.
"Not only is it an extremely fascinating story set in the amazing scenery of Lapland, but it offers a rare insight into an intriguing historical topic - an important film for indigenous cinema," said Tine Klint, LevelK CEO.
Nordisk's Lars G Lindstrom produced and Nordisk will release in Scandinavia in spring 2017. The film's Venice berth will mark its world premiere.
Partners on the film include SVT, Bautafilm, Swedish Film Institute, Danish Film Institute, Eurimages, Interantaionl Sami Film Institute, Film Vast, Film Fond Nord, Kulturnäringsstiftelsen Sparebank Nord, Sametinget/Sámediggi and Kulturnämnden,
Sami Blood was presented at Goteborg's Works In Progress in January. Kernell previously made award-winning shorts Northern Great Mountain and Sharing All.
Level K's slate also includes The Teacher, El Clasico Klump, Brothers and Downriver.