President of worldwide television and digital distribution Jim Packer will take part in an on-stage conversation with Hulu CEO Mike Hopkins on October 5 opening day.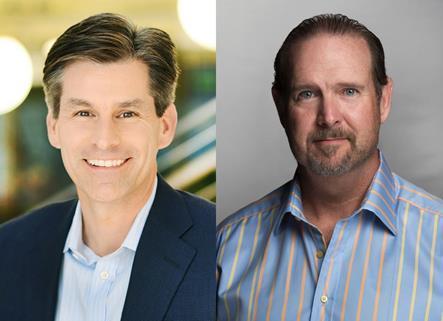 The keynote stems from the MIPCOM 2015 conference programme A New Creative Excellence and will cover Hulu's rapid growth in the US, the changing distribution landscape for digital programmes in the US, the future of television and the evolution of content.
Among other duties, Packer (pictured at right; Hopkins pictured at left) spearheads Lionsgate's roll-out of global streaming platforms such as Lions Gate Entertainment World with The Alibaba Group in China, the Tribeca Shortlist platform with Tribeca Enterprises and the Comic-Con SVOD service with Comic-Con International.
During his 25-year career he has held senior executive positions at Disney and MGM.