EXCLUSIVE: Hobbyhorse Revolution will be presented at Nordisk Panorama later this month.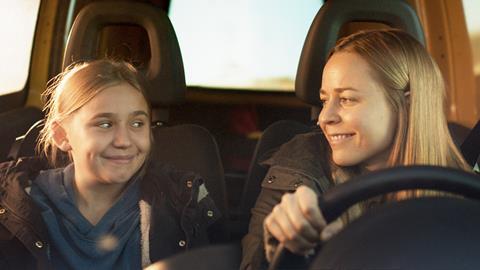 Selma Vilhunen, the Finnish director making her feature debut with Little Wing in Toronto International Film Festival's (Sept 8-18) Discovery strand, is already in post on her next feature, a documentary entitled Hobbyhorse Revolution. Cats & Docs handles international sales and the film, co-produced with Sweden's Bautafilm, will be presented as a work in progress at Nordisk Panorama later this month; it will be delivered for early 2017 festivals.
TV deals are already in place with YLE in Finland and SVT in Sweden; the team at Vilhunen's Helsinki-based Tuffi Films is looking for a partner to turn the subject – Finnish teenage girls obsessed with hobbyhorses – into an online or TV series as well.
Tuffi producer Venla Hellstedt commented, "This is a kick-ass film about a girls' subculture."
Tuffi is also pitching Vilhunen's second fiction feature, Stupid Young Heart, which was presented last month at Haugesund's Co-Production Market and will shoot from autumn 2017 for delivery in June 2018.
That film, set in multicultural East Helsinki, is about two teenagers who have to grow up quickly when they expect a baby; the father gets drawn into a right-wing activist group. The cast already confirmed include Ville Haapasalo, Abshir Chase Sheik Nur and Pihla Viitala.
Vilhunen said, "I would love to be able to combine a personal story with global issues that affect our daily lives. Stupid Young Heart is a step towards that."
She said of Kirsikka Saari's script, "She can combine the personal and the societal in a beautiful way. The script is very intense, there are thriller elements to it so it really grabs you."
She is excited to once again work with young people, after getting a stunning performance from 13-year-old Linnea Skog in Little Wing. "Teenagers are really good drama characters," Vilhunen said. "The teenage years are a crystallisation of life. You have the child and the grown-up in there, you can relate to them on so many levels, it's an intense time."
The co-producer is Annemiek Van der Hell of Dutch company Windmill Film. The budget will be $1.7m (€1.5m), and financiers include Finnish Film Foundation, YLE, Nordisk Film, Creative Europe and the Chruch Media Foundation.
TIFF Discovery title Little Wing tells the story of a young girl with a flighty single mother who wants to meet her estranged father. Media Luna handles sales on Little Wing (premiering September 9), which B-Plan releases in Finland on Septemeber 23.
Vilhunen's short Do I Have to Take Care of Everything? was nominated for an Oscar in 2014.