Energy company AET has been one of the festival's four primary sponsors for 15 years.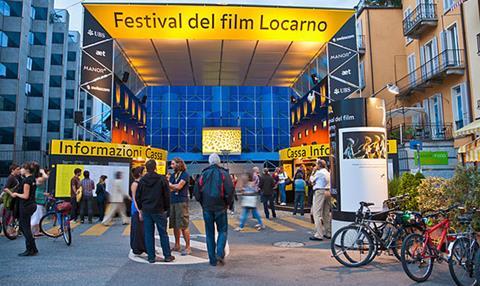 The decision by the local energy concern Azienda Elettrica Ticinese (AET) to pull the plug on its sponsorship after this year's edition of the Locarno Film Festival (Aug 3-13) is "a disaster", according to festival president Marco Solari.
A report by local news outlet Ticinonews suggested that, although the sponsors' contributions are not made public, "a rapid calculation" would translate into a "weighty particpation" in the six digit range.
In a statement, AET's CEO Roberto Pronini explained that "the deep structural changes affecting Europe's electric energy market and the ensuing difficulties based in Switzerland" had forced AET into "a drastic downsizing" of its sponsorship policy.
AET had been one of Locarno's four main sponsors for 15 consecutive editions since 2002.
The energy concern is also pulling out of sponsoring hockey clubs in Lugano and Ambri-Piotta and the annual JazzAscona festival.
Speaking exclusively to Screen, Locarno's head of sponsorship Raphaël Brunschwig admitted that it will "not be easy" to find a replacement for AET as main sponsor, but he is "confident" that this will be achieved in good time before the festival's 70th edition next year.
He confirmed that two of the other main sponsors – department store chain MANOR and UBS bank – have extended their financial commitment until 2019.
A spokesperson for the remaining main sponsor Swisscom – which has sponsored the festival for the past 20 years – commented that "our commitment is an important statement for Ticino and we are happy with the partnership," adding that "for strategic reasons, we prefer not to comment on the extent and duration of ongoing partnerships".
However, Screen understands that the festival has a letter of intent from Swisscom for the period until 2019.
In addition, Raphaël Brunschwig noted that the sponsors again provide around 30% of the festival's budget of $13m (CHF13m) this year, and confirmed that Switzerland's Federal Office of Culture (BAK) will be allocating $1.55m (CHF1.51m) annually between 2017-2020 to Locarno from its $3.46m (CHF3.38m) festival budget.
This autumn will see the festival overseeing the refurbishment of the town's historic cinema Ex*Rex as it is transformed into the new GranRex with $820,000 (CHF800,000) support from the Leopard Club and $102,000(CHF100,000) from an investor.
Private individuals can become a seat patron for $512 (CHF500) and have the chair display their name in future, or pay $512 (CHF500) for two vintage chairs from the old Ex*Rex cinema.
Alternatively, they can have their name recorded on the patrons' wall of the newly renovated cinema known as the GranRex Auditorium Leopard Club in return for a payment of $3073 (CHF3,000).
Brunschwig said that the festival now has a lease agreement until 2031 on the cinema, which had stopped operating regularly in 2007. "What we had been paying in rent and other costs for two weeks for the cinema to open during the festival, will be the sum we'll be spending for the whole year from 2017," he noted.
Moreover, the festival will have three brand new screens at its disposal in its new headquarters at the Palazzo del Cinema, which is under construction near La Rotonda, for the 70th anniversary.
LOCARNO NEWS-ROUNDUP
'Paula' producers back Nölle's second feature
Pandora Filmproduktion's Christoph Friedel and Claudia Steffen, who were in Locarno earlier this week with the world premiere of Christian Schwochow's biopic Paula on the Piazza Grande, are to co-produce the second feature film by Swiss director Tobias Nölle whose debut Aloys premiered in the Berlinale's Panorama last February where it won the FIPRESCI Prize.
Nölle's "poetic action thriller" set in the near future, Deaf (Taub), will see him being reunited with Aloys producer Christof Neracher of Hugofilm Productions, which premiered Michael Koch's Marija, co-produced with Pandora, in Locarno's Competition.
Deaf was one of three Swiss projects presented at this year's Alliance for Development in Locarno last weekend.
Handke director turns attention to Paula
Writer-director Corinna Belz, whose documentary portrait Peter Handke – Bin Im Wald. Kann Sein, Dass Ich Mich Verspäte… had its world premiere in Locarno this week, has also turned her attention to the artist Paula Modersohn-Becker.
Her short film 4X Paris – Paula Modersohn-Becker – with cinematography by the award-winning Polish director Piotr Rosolowski – has been produced by Berlin-based Zero One Film who began the triumphal journey with The People Vs. Fritz Bauer on the Piazza Grande last year