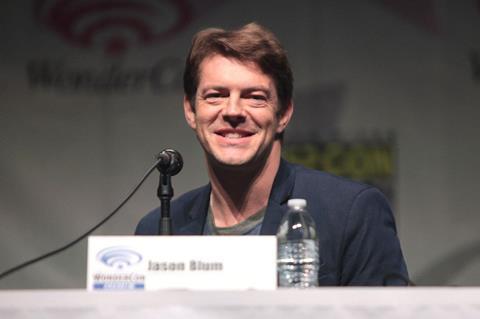 Jason Blum will be presented with the Locarno Film Festival's Premio Raimondo Rezzonico Best Independent Producer award at its upcoming 75th edition, running from August 3-13 in Switzerland.
The US producer and Blumhouse Productions founder, who has worked on over 75 productions, is best known for his long-running horror franchises Paranormal Activity, Insidious and The Purge.
His most notable credits include Damien Chazelle's Oscar-winning Whiplash, Jordan Peele's Get Out , M. Night Shyamalan's Spilt and Spike's Lee BlacKkKlansman which won the Prix du Public UBS at Locarno in 2018.
Blum will be in town to receive the Premio Raimondo Rezzonico in Piazza Grande on August 6, with Get Out and Spilt screening in tribute. The producer will also attend a panel discussion about his work on August 7 at the festival.
"[Blum] has successfully established a sustainable micro-budget production model, reviving genre filmmaking in the process," said Locarno's artistic director Giona A. Nazzaro. "He has used genre to narrate the various political crises besetting the US, overcoming sexist stereotypes and launching acting careers by his constant promotion of new talents."
Previous recipients of the producer award are Gale Anne Hurd, Jeremy Thomas, Christine Vachon, Menahem Golan, Mike Medavoy, Margaret Ménégoz, David Linde, Ted Hope and Komplizen co-founders Maren Ade, Jonas Dornbach and Janine Jackowski.