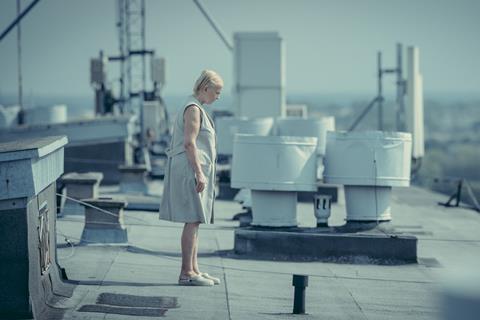 French sales outfit Loco Films has secured international rights to Polish filmmaker Anna Jadowska's fourth feature Woman On The Roof, the winner of Screen International's Best Pitch Award at last year's Polish Days during the New Horizons International Film Festival in Wroclaw.
The film centres around a woman, played by theatre actress Dorota Pomykala, who appears to be leading a normal life until she decides one day to rob a bank armed with a kitchen knife. It is then she discovers her need for money is surpassed only by her need for love.
"We are delighted to be able to bring such a powerful and unconventional story to the market," said Laurent Daniélou, CEO of Loco Films. "It is a story one is not used to seeing in films, a subtle portrait of a 60-year-old woman who will do everything she can - legal or otherwise - to ensure that she has a more fulfilling life."
Loco Films will introduce the finished film to buyers at Cannes next week. It will make its world premiere at the Tribeca Film Festival in the International Narrative competition in June.
Woman On The Roof is a Poland-France-Sweden co-production between Maria Blicharska of Warsaw-based Donten & Lacroix Films with Paris-based Blick Productions, Arte France Cinéma, and Sweden's GarageFilm.
Blicharska and Jadowska had shown first footage from Woman On The Roof as part of the Works in Progress section of the Polish Days last August and were the third recipients of the Screen International Best Pitch Award after Leszek Dawid's mountaineering drama Broad Peak in 2019 and Jakub Piatek's debut feature Prime Time in 2020.