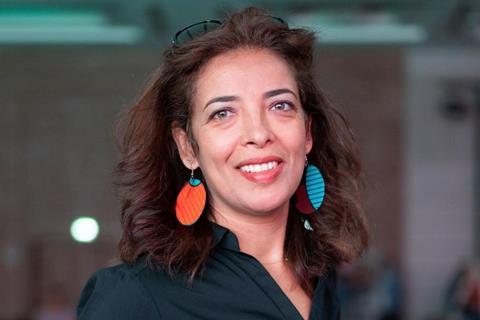 Cairo International Film Festival (CIFF) has appointed Lynda Belkhiria as manager of its Cairo Film Connection (CFC) co-production market.
She replaces Chadi Zeneddine, who oversaw last year's edition of the project incubator.
Belkhiria is a festival programmer who has been head of Tunesia's Pro Carthage Film Festival industry platform since 2016. She also had a short stint as an industry event coordinator at the Doha Tribeca Film Festival.
The 44th edition of CIFF is due to take place from November 13-22.
The CFC is a major component of the Cairo Industry Days, held during CIFF. It traditionally showcases around 15 projects at the development or post-production stages and awards some $200,000 worth of prizes.
It has supported more than 120 Arab filmmakers to date including Yousry Nasrallah, Kaouther Ben Hania, Sameh Alaa, Mehdi Barsaoui, Bassel Ghandour, Haider Rashid and Mayye Zayed.
The programme also features masterclasses, panel discussions, and other events aimed at supporting filmmaking talent from the Middle East and North Africa.
Submissions for the ninth edition of CFC are open until August 20. To be eligible for consideration, projects must be directed by filmmakers of Arab nationality or origin, presenting a work of feature-length fiction or non-fiction in development or post-production phase.