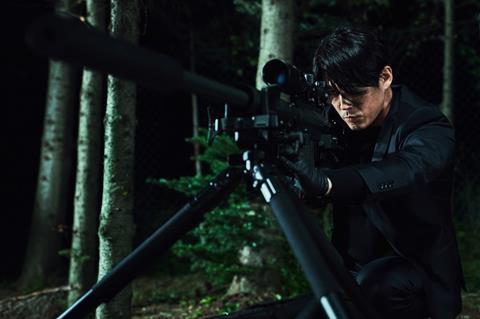 M-Line Distribution has closed key territories for Korean director Choi Jae-hun's The Killer.
The action thriller has sold to the UK (Trinity CineAsia), North America (Wide Lens Pictures), Japan (Klockworx), Middle East (Vox Cinemas), CIS (Vlg Films), Hong Kong and Southeast Asia (Clover Films), Taiwan (Movie Cloud), German-speaking territories (Splendid) and Italy (Blue Swan Entertainment).
The film reunites the director of The Swordsman with star Jang Hyuk, who plays a retired hitman whose wife goes off on a trip with her friend, asking him to look after the friend's teenage daughter. Things start to go awry when he is forced to use a little violence to protect her from juvenile delinquents. They are later mysteriously found dead and the girl is kidnapped by a trafficking unit.
Produced by Seoul-based Ascendio, the film is in post-production with a local release date set for July 6. A theatrical release in North America is also planned for the same date.