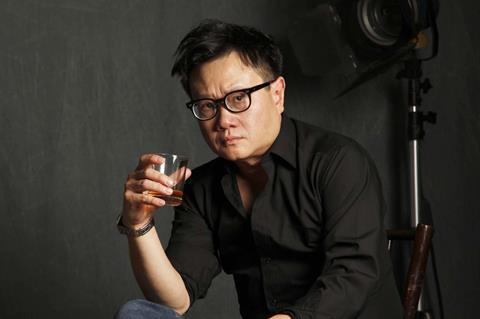 International Film Festival & Awards Macao (IFFAM) has unveiled the 14 projects that have been selected for this year's edition of the IFFAM Project Market (IPM).
Producers on the projects include Singaporean filmmaker Eric Khoo, who is presenting Huang Junxiang's creature feature Prisoners Of The Pacific; acclaimed cinematographer Christopher Doyle, who is reteaming with Jenny Suen on comedy Peaches; and Camille Gatin (The Girl With All The Gifts), who is producing Wang Haolu's adaptation of Alastair Reynolds' short story Fellow Travellers.
Around one quarter of the projects are science fiction stories, including Fellow Travellers, Simon Jaquemet's AI-themed Electric Child, and Jeremie Perin's sci-fi crime noir Mars Express.
IPM is also continuing its collaborations with other project markets, presenting Borneo-set action picture Best Served Cold with Frontieres; flamenco-infused vampire picture Death's Bride with Sitges; and dark thriller Kintsugi with Blood Window.
IFFAM Project Market is taking place December 3-5 as part of the festival's Industry Hub. Project pitches and meetings will be presented digitally, enabling industry participation from around the globe. Four cash awards will be handed out, including Best Project Award, Best Co-Production Award, Creative Excellence Award and Macao Spirit Award.
IFFAM is scheduled for December 3-8, with the organisers not yet announcing whether the festival will take place physically, online or in a hybrid version, a decision that most festivals have had to take this year in response to the Covid-19 pandemic.
IFFAM Project Market 2020 :
Ash Valley – director: Shu Zhu; producer: Anderson Le
Best Served Cold – directors: Aaron Cowan, Josephine Luping; producers: Aaron Cowan, Josephine Luping
Death's Bride – director: Antonio Morales; producer: Jon Arrospide
Electric Child – director: Simon Jaquemet; producers: Michela Pini, Didar Domehri, Titus Kreyenberg
Entanglement – director: Mattie Do; producer: Annick Mahnert
Fellow Travellers – director: Haolu Wang; producer: Camille Gatin
Kintsugi – directors: Diego Lopes, Claudio Bitencourt; producer: Diego Lopes
Marlin – director: Maxim Bessmertny; producer Mário Patrocínio
Mars Express – director: Jérémie Perin; producer: Didier Creste
Peaches – director Jenny Suen; producers: Coco Francini, Cate Blanchett, Juliette Schrameck, Jonah Greenberg
Prisoners Of The Pacific – director Junxiang Huang; producers Junxiang Huang, Eric Khoo
The Darter – director Sam Leong; producer Jamie Poon
The Dragon Returns – director Romeo Candido; producer Romeo Candido
Titanic Ocean – director Konstantina Kotzamani; producer Maria Drandaki