Second edition of event for aspiring creatives reveals line-up.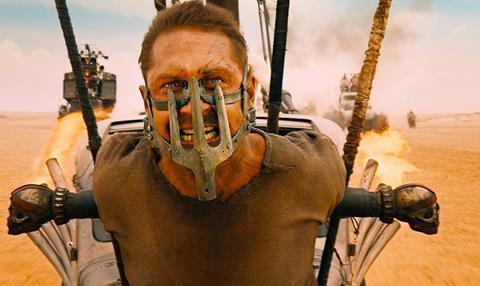 Bafta has unveiled the line-up for the second edition of its Guru Live Festival, with speakers including Mad Max: Fury Road executive producer Iain Smith and 45 Years producer Tristan Goligher.
The two-day event will take place at Bafta's Piccadilly venue in London between May 6-7 and Glasgow's Centre for Contemporary Arts on May 6, featuring creatives from the worls of film, TV and gaming.
Iain Smith, whose credits also include Children of Men. will speak at the Glasgow event, while Tristan Goligher, also the producer of Weekend and the upcoming Lean On Pete, will appear in London.
Other speakers confirmed include writer-directors Peter Middleton and James Spinney (Notes On Blindness), and producers Camille Gatin (Girl With All The Gifts) and Oliver Roskill (Under The Shadow).
The events will feature talks on telling stories for film, making a debut feature film, pitching and freelancing.
Tim Hunter, director of learning and new talent at Bafta, commented: "Building on the success of our inaugural Guru Live in 2016, this year sees the festival return, bigger and better than before.
"Breaking into the film, TV and games industries remains highly competitive, and by extending the festival to Glasgow, we're enabling even more people to learn from the amazing talent recognised by BAFTA through our awards.
Individual sessions are priced at £6.
Bafta Guru serves as the organisation's online resource for people looking to break into creative industries.