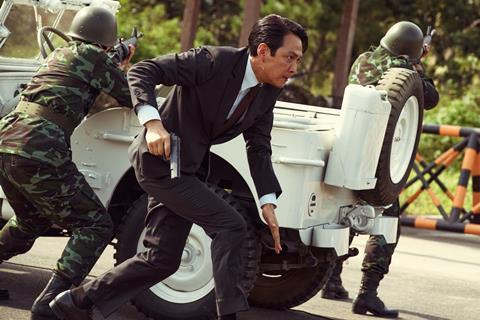 Magnolia Pictures has acquired North American rights to Squid Game star Lee Jung-jae's feature directorial debut and Cannes premiere Hunt ahead of its TIFF Gala slot next month.
The spy thriller takes place in the 1980s as two agents in Korean Central Intelligence are tasked with hunting a spy within the agency and then learn of a plot to assassinate the South Korean president.
Lee stars with Jung Woo-sung, Jeon Hye-jin, Heo Sung-tae, Go Youn-jung, Kim Jong-soo and Jung Man-sik. Magnolia Pictures plans a December release
Magnolia EVP Dori Begley, and SVP of acquisitions John Von Thaden negotiated the deal with MegaboxJoongang Plus M and CAA Media Finance on behalf of the filmmakers.
An Artist Studio and Sanai Pictures production, Hunt is produced by Han Jae-duk and Lee.