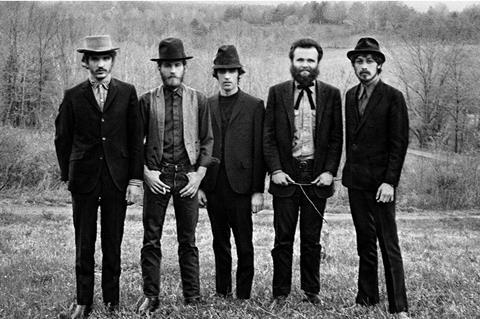 Magnolia Pictures has acquired worldwide rights to TIFF opener Once Were Brothers: Robbie Robertson And The Band ahead of its opening night world premiere slot on Thursday (5).
Magnolia head of international sales Lorna Lee Torres and international sales manager Marie Zeniter will launch sales in Toronto and all international rights are available excluding Canada, where the film will make its premiere as a Crave Original.
Daniel Roher directed Once Were Brothers: Robbie Robertson And The Band, the first Canadian-made documentary to open the festival. Magnolia plans an early 2020 theatrical release for the film, inspired by Robertson's 2017 memoir Testimony, which charts the performer's early life and the creation of The Band.
The film blends archival footage and interviews with contributors including Bruce Springsteen, Eric Clapton, Van Morrison, Scorsese, Taj Mahal, Peter Gabriel, David Geffen and Ronnie Hawkins.
Once Were Brothers: Robbie Robertson And The Band is a co-production between Imagine Documentaries, White Pine Pictures, Bell Media Studios and Universal Music Canada's Shed Creative.
Justin Wilkes, Sara Bernstein, and Michael Rosenberg served as executive producers for Imagine Documentaries, with White Pines Pictures president Peter Raymont, and COO Steve Ord, Bell Media's Randy Lennox, Jared Levine, Michael Levine, Universal Music Canada president and CEO Jeffrey Remedios, and Shed Creative managing director Dave Harris.
Magnolia brokered the deal with Endeavor Content on behalf of the filmmakers.