Sundance premiere will close new Directors/New Films in New York.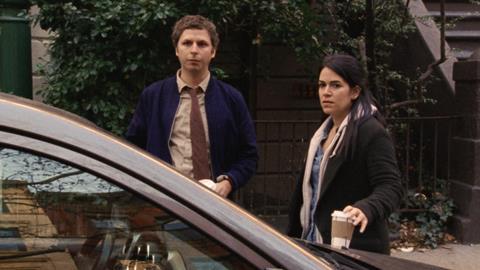 Magnolia Pictures announced on Friday it has acquired North American rights to Person To Person, writer-director Dustin Guy Defa's second feature, which he also edited.
The film premiered this year at Sundance and will receive its New York premiere o n March 25 as the closing night selection of New Directors/New Films 2017, a presentation of the Museum Of Modern Art and the Film Society Of Lincoln Center.
Person To Person stars Michael Cera, Abbi Jacobson and Tavi Gevinson and tells the story of a record collector who hustles for a big score while his heartbroken roommate tries to erase a terrible mistake.
Meanwhile, a teenager bears witness to her best friend's new relationship, and a rookie reporter, alongside her demanding supervisor, chases the clues of a murder case involving a world-weary clock shop owner.
"With Person To Person, Dustin has crafted a charming and nostalgic love letter to New York," Magnolia president Eamonn Bowles said. "We're truly excited to bring this original film to audiences around the country."
Defa added: "I've always admired how Magnolia takes care of the movies they choose to put out, and I could not be more thrilled to be partnering with them to get this movie, that's so close to my heart, out to its audience."
Person To Person was produced by Sara Murphy, Toby Halbrooks and James M. Johnston. The film was executive produced by Joe Swanberg, Eddie Linker, Peter Gilbert of Forager Films, and Michael Sherman and Matthew Perniciaro of Bow and Arrow Entertainment, in association with Sailor Bear and Park Pictures.
Magnolia co-executive vice-president Dori Begley and senior vice-president of acquisitions John Von Thaden broken the deal with UTA Independent Film Group on behalf of the filmmakers.