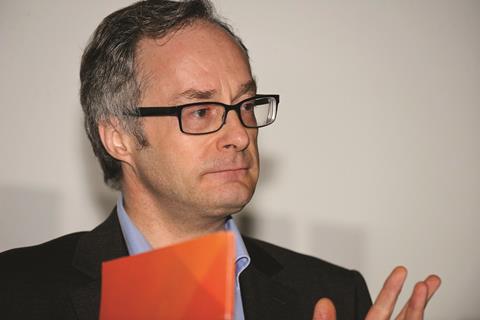 Mark Batey is to step down from his position as chief executive of the UK's Film Distributors' Association (FDA), after 20 years in the post, this spring. His sucessor has yet to be recruited.
"I have hugely enjoyed my two decades at FDA, working with a wonderful team of people," Batey told Screen, explaining he made the decision earlier this month. "The organisation has developed significantly, working on behalf of an incredibly dynamic sector that drives the release of over 900 digital theatrical releases a year."
David Puttnam, president of the FDA, said Batey will be great missed by the organisation. "After 20 years of exceptional work at the helm of FDA, following his many successful years in the sector, it would have been quite wrong to attempt to dissuade him from seeking a new challenge elsewhere," Puttnam commented. "Mark has quite literally transformed the FDA and its various work programmes over these past two decades, and leaves the organisation in vigorous shape and in the hands of an extremely capable team."
Puttnam revealed that, with input from Batey, he has instigated a wide-ranging review process to allow UK film distributors to consider how best the FDA might adapt to a whole series of inevitable developments in releasing strategy in the coming years.
The FDA celebrated its centenary in 2015. Today its members generate 98% of UK cinema-going through the annual release of nearly 1,000 film titles in the UK, Ireland and Malta. It works closely with the sector on issues including training and development, content protection, media services, audience development and policy and representation.