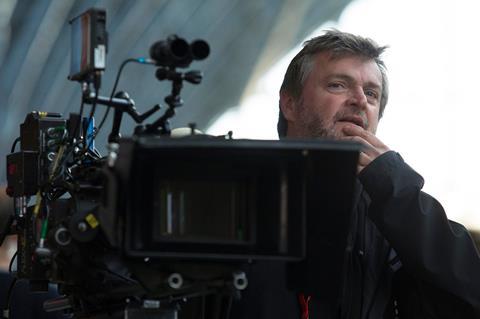 A foundation has been launched to honour UK film and TV cameraman Mark Milsome, who was killed aged 54 filming a car stunt in Ghana last year.
To mark the first anniversary of his death, the Mark Milsome Foundation (MMF) has been set up by his family, friends and colleagues to support young people in the UK TV and film industry.
The foundation has announced one scholarship in collaboration with the Guild Of British Camera Technicians, with a second to be announced soon. It is also exploring how to boost understanding of health and safety in the industry.
Bafta, Panavision, Universal Pictures, EON and Kodak have pledged to support the foundation.
Milsome was working as a camera operator on a car stunt sequence for the BBC/Netflix drama series Black Earth Rising when he was killed on November 18 2017. Investigations into what went wrong are still on-going. He is survived by a wife Andra and daughter Alice.
In a 30-year career, Milsome worked as a DOP, camera operator and assistant on features including Steven Spielberg's Saving Private Ryan, James Bond feature Quantum Of Solace and Oscar-winner The Theory Of Everything. His TV credits included episodes of Game Of Thrones for HBO and Sherlock for the BBC.
From 18-24 November, more than 3000 people working in the international film community will pay tribute to Milsome by wearing MMF black t-shirts, including former colleages Hugh Bonneville, J.J Abrams, Keanu Reeves, Robert DeNiro, Kevin Bacon, Taron Egerton, Jamie Bell, Dexter Fletcher, Eddie Redmayne and Felicity Jones.
More information about the foundation can be found HERE.