A slate of 35 film projects have been selected for the pitching session at the third edition of the MIA Market in Rome (Oct 19-23).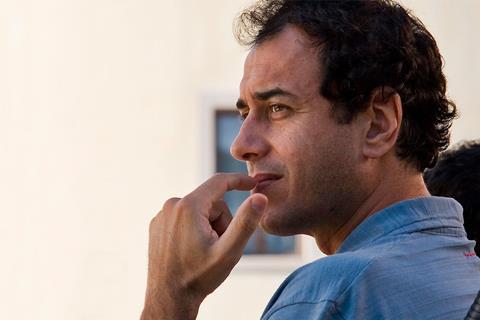 Held in the days prior to the Rome Film Festival, this year the market is being organised separately from the festival.
There will be 20 feature films from 14 counties and 15 TV projects from eight countries presented, alongside nine already announced documentaries.
The projects have been selected by international seller Cristina Cavaliere (Rai Com), producer Finola Dwyer (Wildgaze Films) and buyer Jakub Duszynski (Gutek Film).
Matteo Garrone's Archimede Pictures will present We Are The Winners, a musical coming-of-age story directed by former documentary filmamker Giovanni Piperno.
Walter Salles is co-producing the pitch Noah's Ark, one of the two animation projects presented in the pitches. The other animation is Durendal by Egidio Eronico (Michel Petrucciani).
Peter Bebjak, best director winner at Karlovy Vary this year for The Line, will present his new his new film, Emil.
After seeing his latest production selected for Directors' Fortnight at Cannes (Pure Hearts), Roberto De Paolis is returning to the pitches with a new project directed by Enrico Maria Artale (My Bow Breathing) titled Pablo.
TV projects
The Drama Series Pitching Forum will host companies including ABC Studios, Amazon, AMC, Canal Plus, HBO, Lionsgate, Vivendi, Sony Pictures, A+E and NBC. The 15 projects being pitched have been selected by the 11 members of the MIA TV Board, which includes members from companies such as Atlantique, Moviestar+, ITV Studios and Scott Free.
During the pitchings, Endemol Shine Italy will present Beautiful Minds - Bernini vs Borromini, a 17th Century drama in which the two titular artists seek both artistic perfection and love from the same woman.
Company Pictures will pitch Enemies, a serialised political kidnap thriller created by Charlotte Wolf, encompassing the tragedy of the parents, the tension of the negotiating tables, and the newsrooms.
Ukrainian Film.UA will bring Kos3 Nostra, a feel-good story about a Ukrainian woman coming to Italy to work as a housemaid who finds herself in a mafia family.
France, Germany and Finland are joining forces through Federation Entertainment, Nadcon Films and Vertigo Production for The Emperor, which is the real story of Jari Aarnio, a heroic cop who arrested several drug lords but is now in prison accused of smuggling drugs himself.
As per previous editions of the MIA, Eurimages will announce the winner of its Co-Production Development Award, which is worth €20,000.
The MIA market is created, developed and produced by ANICA (Italian Association of Film industries) and APT (Italian Association of Television Producers). The 2017 edition will be located in Rome's Barberini district around Piazza Barberini.
FILM PROJECTS
The Searchers by Andreas Prochaska (prod. Daniel Hetzer, Temper Films) (Aus)
Sweet Hell Throughout the Galaxy by Fabio Baldo (prod. Andy Malafaia, Glaz) (Bra)
Noah's Ark (animation) by Sérgio Machado (prod. Fabiano Gullane, Gullane) (Bra)
Saving One Who Was Dead by Vaclav Kadrnka (prod. Vaclav Kadrnka, Sirius Films) (Cze)
Yalda by Massoud Bakhshi (prod. Marianne Dumoulin, JBA Productions) (Irn)
Pablo by Enrico Maria Artale (prod. Roberto De Paolis, Young Films) (Ita)
Durendal (animation) by Egidio Eronico (prod. Andrea Stucovitz, Partner Media Investment) (Ita)
The Outpost (Doc) by Edoardo Morabito (prod. Marco Alessi, DUGONG FILMS) (Ita)
We Are The Winners by Giovanni Piperno (prod. Matteo Garrone and Giovanni Pompili, Archimede, Kinoproduzioni) (Ita)
The Valley Of Stone Rivers (doc) by Pablo Niento and Hugo Chávez Carvajal (prod. Pablo Niento and Hugo Chávez Carvajal, Etnoscopio) (Mex)
Patagonia by Agnieszka Zwiefka (prod. Iza Igel, Harine Films) (Pol)
Nowhere by Marco Leão (prod. João Figueiras, Blackmaria) (Por)
I Hate Berlin by Valentin Hotea (Ada Solomon, Hi Film Productions) (Rom)
Emil by Peter Bebjak (prod. Rastislav Šesták, D.N.A. Production) (Svk)
Duo by Meritxell Colell Aparicio (prod. Nicolas Münzel Camaño and Nathalie Trafford, Pennsylvania Films and Paraíso Production Diffusion) (Spa)
Cork by Mikel Gurrea (prod. Sergy Moreno, Lastor Media, Morena Films) (Spa)
Madame Luna by Binyam Berhane (prod. David Herdies, Momento Film) (Swe)
The Tentmaster's Daughter by Isabel Anderton (prod. Christine Hartland, Patchwork Productions) (UK)
The Cryptozoo Debut (animation) by Dash Shaw (prod. Kyle Martin, Electric Chinoland) (USA)
TV PROJECTS
Brothers Nobel (16x90') - Arena Film (DeNn)
Replay (10x26') - Black Sheep Films and Division Paris (Fra)
The Emperor (10x50') - Federation Entertainment, NADCON Film GmbH and Vertigo Production (Fra/Ger/Fin)
Cornucopia (10X45') – Sagafilm (Isl)
Beatrice Cenci – The Trial (10X60') - Tangram Films (Ita)
Beautiful Minds – Bernini vs Borromini (8x50') - Endemol Shine Italy (ita)
Venice Rising (8X50') - Pepito Productions (Ita)
Don't Leave Me (8x50') - Paypermoon Italia (Ita)
Survivors (12x50') - Rodeo Drive (Ita)
Red Orchestra (8x60') - Bahama Films (Pol)
The Pleasure Principle (8x52') - Apple Film Productions (Pol)
Woodland (6x60') - Fiction Factory (UK)
4 Words For Love (8x50') - Helion Pictures (UK)
Enemies (8x45') - Company Pictures (UK/Ita)
Кo3а Nostra (8X60') - Ua Film (Ukr)