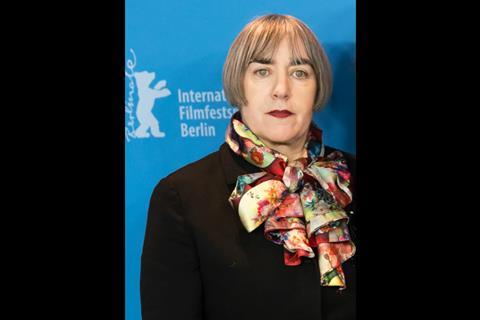 New projects by Vivarium director Lorcan Finnegan and Maudie filmmaker Aisling Walsh are among 27 chosen for the inaugural edition of The Voice, Screen Ireland's development scheme for emerging and established directors.
Each director is eligible for up to €30,000 ($35,900) in funding across a maximum of two projects, with the total pot for the fund at €300,000.
Finnegan has received funding for his TV drama Strange Coast. His second feature Vivarium debuted at Cannes 2019 in Critics' Week, winning a distribution prize.
Walsh is receiving support for her as-yet-untitled feature film project about US photojournalist Dorothea Lange. The director's fourth feature Maudie, starring Sally Hawkins and Ethan Hawke, premiered at Telluride in 2016, before going on to play festivals including Toronto and Berlin.
The fund was opened in May in response to the Covid-19 pandemic, in collaboration with the Screen Directors Guild of Ireland. aims to enable directors to create a proof of concept for their project, ready to take to a production company or directly to the market. The projects range across feature film, documentary, TV drama, animation, and transmedia.
Full list of directors and their projects
Feature films
This Fire - Hugh O'Conor
The Holiday – Margaret Corkery
The Parting Glass – Alan Gilsenan
Prodigal – Dearbhla Walsh
Cold Eye – Paddy Breathnach
No Man's Land – Andrea Harkin
Skinfull – Louise Ní Fhiannachta
Dorothea Lange Project – Aisling Walsh
Two Buses – Kevin O'Farrell
Dust – Tristan Heanue
Wrapped – Claire Byrne
What You Made Here – Kitty Leung
Whack – Pat Comer
Fred & Ginger – Thomas Ryan
The Song Collector – Bob Gallagher
Fly Up To The Moon – Carmel Winters (animated)
Documentary
The Fence – Kim Bartley
This Is My Truth – Maurice O'Brien
No Place Like Home – Myrid Carten
Rainsong – Alice McDowell
TV drama
Strange Coast – Lorcan Finnegan
Grace – Kristen Sheridan
Evil Dad – Lee Cronin
Fiona's Demons – James Cotter
Arthur Mackey – David Freyne
Hentown – Louise Lowe
Transmedia series
How To Be Liked – Ruth Meehan