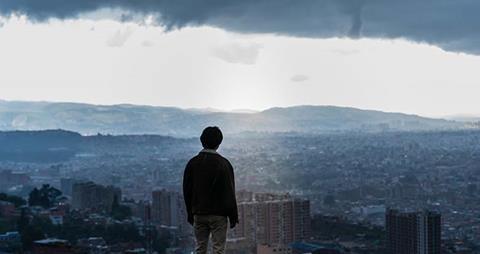 South Korea's Megabox Plus M is launching sales on a trio of films: Kim Seong-je's Bogota: City Of The Lost, starring Song Joong-ki, actor Lee Jung-jae's directorial debut Hunt and action drama Decibel.
Bogota: City Of The Lost is a highly anticipated large-scale production featuring the star of K-drama hits such as Descendants Of The Sun and Vincenzo.
The noir thriller follows a young man who moves to Bogota in the 1990s with his family and, starting from the bottom, works his way up to dominating the city's black market.
Production started in January 2020 in Columbia, shut down in March 2020 due to the pandemic, and resumed in Korea on June 21, 2021. As of early July, shooting is once again temporarily suspended while Song quarantines after close contact with a Covid-19-infected person.
Bogota: City Of The Lost is produced by Shin Bum-soo and Park Sung-il with Watermelon Pictures and Idio Plan.
Deliver Us From Evil star Lee Jung-jae is making his directorial debut with Hunt, an espionage action film in which he is also starring with Jung Woo-sung. Inspired by the real-life assassination attempt on president Chun Doo-hwan in what was then Rangoon in Burma, the film follows two Korean National Intelligence Service agents hunting down a mole within their organisation. Produced by Artist Studio and Sanai Pictures, the film is in production.
Directed by Hwang In-ho, Decibel is an action drama starring Kim Rae-won as a former naval lieutenant commander who becomes the target of a terrorist who uses improvised explosives that react to a certain decibel. The film also stars Lee Jong-suk, Jung Sang-hoon and Cha Eun-woo. Produced by Eastdream Synopex, Decibel is in production.