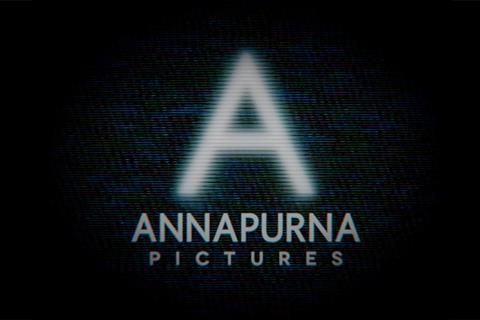 UPDATED: Megan Ellison has responded to reports that Annapurna is in financial dire straits and locked in a tussle with lenders after spending much of its $350m credit facility.
Speculation about the viability of Annapurna has swirled around Hollywood for a year or so and intensified after reports on Wednesday (Aug. 7) that Ellison's father, Oracle founder and billionaire Larry Ellison, is in talks to shore up Annapurna's debt as senior lenders circle and the prospect of bankruptcy looms large.
However later on Wednesday (Aug. 7) Ellison leaked a memo to staff (scroll to bottom) in which she reassured them that financial restructures were commonplace in business, and that there were exciting things on the horizon for her company.
What happens next has serious ramifications on the fate of another independent distributor at a time when the rise of the streamers has put severe pressure on the traditional studios themselves as the theatrical release paradigm looks increasingly fragile and unpredictable.
The situation raises questions about the upcoming release of Bond 25, which is set to open in North America on April 8, 2020, through United Artists Releasing, the joint venture between Annapurna and MGM. However sources told Screen that Annapurna itself is not strictly speaking involved in the film, produced by EON and MGM, and that United Artists Releasing remains fully capable of marketing and distributing theatrical releases on behalf of MGM. Universal acquired international rights from MGM, and its position remains unaffected.
After earning a reputation in Hollywood as a supremely well-heeled tastemaker and producer-financier of risky fare like The Master and Zero Dark Thirty, it emerged in late 2017 that Ellison was moving into distribution. That prompted many in the industry to privately express surprise, yet Annapurna secured a $350m credit facility with a consortium led by J.P. Morgan and Comerica Bank, and began to build a slate.
Ellison employed dozens of highly paid, studio-level staff. Then things took a turn for the worse when Annapurna president Marc Weinstock departed in January 2018, followed by president of film Chelsea Barnard later in the year. By that time Annapurna had off-loaded upcoming Toronto selection Hustlers to STX, and the Roger Ailes film to Bron Studios, and Larry Ellison stepped in with his team to take a closer look at the company's finances.
Thus far Annapurna's commercial track record as a distributor has been far from impressive. Maiden release Detroit opened last July and earned around $24m worldwide on a reported budget of $34m excluding marketing costs. Other releases have fared little better: Adam McKay's Vice earned $77m worldwide and reportedly cost $60m to produce; Nicole Kidman thriller Destroyer reportedly cost $9m and earned $5.5m worldwide; and Barry Jenkins' If Beale Street Could Talk grossed $21m on a reported $12m budget.
Olivia Wilde's directorial debut Booksmart has provided a glimmer of commercial hope, but that opened through United Artists Releasing, the JV with MGM unveiled earlier this year, and has earned $22m and counting on a $6m budget. Richard Linklater's Where'd You Go, Bernadette starring Cate Blanchett is set to open in August 16.
Annapurna had not responded for comment at time of writing.
In the memo leaked to Variety, Ellison wrote:
"Dear AP Team,
I got word this morning that there are some rumblings around town about our current status with the banks and that a story is likely to hit the press at some point today.
Restructuring deals with financial institutions is not uncommon, yet the process is usually handled without a spotlight on it. Fortunately/unfortunately, people like to write about me and my family.
That said, it is of tremendous importance to me that you all know we are as committed as ever to this company and are in full support of our future.
Regardless of whatever comes out in the press, the truth is that we are well on our continued path towards success. There will always be speculation, misinformation and personal jabs in the press – that's part of the business.
But know, none of that matters to me. What does is your sense of security and protecting the special community and culture at Annapurna. I believe in what we make and have no intention of stopping any time soon.
We have a lot of exciting things on the horizon and I have no doubt all of our hard work will continue to show Annapurna's unique and powerful place in this industry.
If you have any questions or want to talk, please do not hesitate to reach out.
Megan"