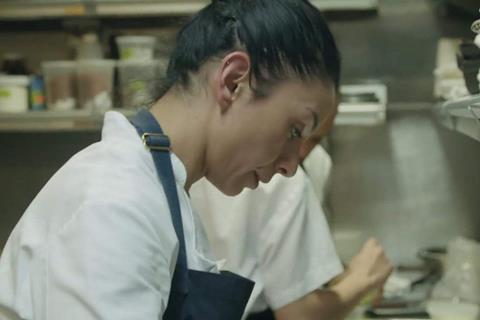 MetFilm Sales has acquired world rights excluding Canada to Maya Gallus' documentary The Heat: A Kitchen (R)evolution, which will have its world premiere on Wednesday as the opening film at Hot Docs Canadian International Documentary Festival.
The feature-length documentary looks at women running some of the world's top restaurants, and a younger generation unwilling to submit to the brutal, macho conditions that were once the norm.
The film profiles pioneers including Anne Sophie Pic of France's Maison Pic; Angela Hartnett of Murano in London; and Anita Lo, who led the first all-female team to beat an Iron Chef in the US. The new-generation interviewees include Amanda Cohen of vegetarian restaurant Dirt Candy in New York; rising star Victoria Blamey from Chumley's in New York; Toronto's Suzanne Barr of Saturday Dinette, The Gladstone and Kid Chocolate; and renegade Toronto chef Charlotte Langley.
Gallus produces for Red Queen Productions, the company she co-founded with Justine Pimlott to focus on cutting-edge films about women, social issues, culture and the arts. The Heat is made in co-production with Howard Fraiberg, the film was commissioned by TVO and Documentary Channel and funded by Canada Media Fund, Rogers Documentary Fund, and Ted Rogers Hot Docs Fund.
Vesna Cudic, Head of Sales at Met Film Sales, negotiated the deal with the filmmakers. She said, "The Heat assembles a fantastic cast of top chefs - all of them women - bursting with personality, skill, passion, and ambition. They are changing the face of the restaurant industry as we know it. The film could not be more timely, and we look forward to presenting it to the buyers in Cannes. "
MetFilm Sales' Hot Docs slate also includes The Feeling of Being Watched and three Sundance titles: Bisbee '17, Our New President, and The Oslo Diaries.