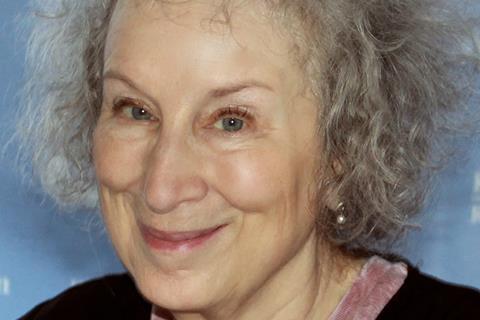 MGM and Hulu are developing The Testaments, Margaret Atwood's novel sequel to The Handmaid's Tale, for television, although it is not yet clear how the book will be adapted for the screen.
The companies, whose Emmy-winning series version of The Handmaid's Tale was recently picked up for a fourth season, said they are in discussions with series showrunner Bruce Miller "about how the upcoming novel can become an important extension" to the series.
Picking up the story of The Handmaid's Tale 15 years later, The Testaments gets its high-profile publication on September 10.
MGM president of television production Steve Stark commented: "Margaret Atwood is a literary icon who continues to delight and challenge readers through her provocative and compelling prose. She has been an incredible creative partner and resource to MGM throughout the production of Handmaid's and we look forward to working with her on the story's exciting next chapter."
Hulu's senior vice-president of originals Craig Erwich added: "Margaret Atwood is one of the visionary storytellers of her generation. From her award-winning poetry, short-stories and novels, Margaret has continually pushed boundaries and broken barriers to bring innovative stories to life."