The company will be in Cannes touting a roster that includes new drama series The Handmaid's Tale and Get Shorty, as well as the new season of Fargo and features such as The Magnificent Seven and Me Before You.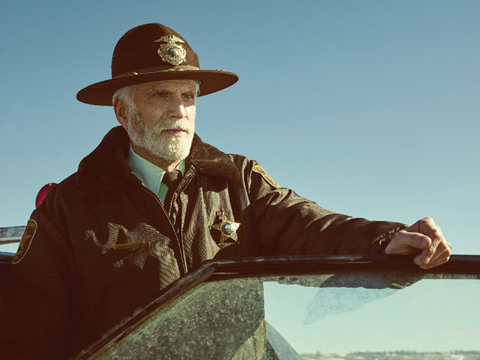 Futuristic tale The Handmaid's Tale is based on the Margaret Atwood novel and stars Elizabeth Moss. The series went straight to order in the US and will debut on Hulu in 2017.
Get Shorty is inspired by the Elmore Leonard crime novel that spawned the film starring John Travolta and Gene Hackman. The series reimagining will star Ray Romano and Chris O'Dowd and air on EPIX, the joint venture by MGM, Paramount and Lionsgate.
Condor is based on the CIA spy feature Three Days Of The Condor and will air in the US on DirecTV's Audience Network.
New season highlights include the third season of Fargo starring Ewan McGregor and Carrie Coon, the sixth and final season of Teen Wolf and the fifth season of Vikings.
MGM Television's new unscripted series highlights include The Celebrity Apprentice hosted by Arnold Schwarzenegger and Steve Harvey's Funderdome, in which a live studio audience votes on the best pitch by entrepreneurs.
Film highlights include recent Toronto International Film Festival opener The Magnificent Seven starring Denzel Washington and Chris Pratt, hit romance Me Before You starring Emilia Clarke and Sam Claflin, and Ben-Hur, which flopped at the US box office and stars Jack Huston and Toby Kebbell.
"We are excited to have three brand-new dramas, featuring outstanding talent both in front of and behind the camera, as well as our largest television slate to-date," said Chris Ottinger, president of worldwide television distribution and acquisitions.
"The timing couldn't be better for our international distribution team to bring our A-list stable of scripted and unscripted series, along with new seasons of our international hits, Fargo, Vikings and Teen Wolf, to Mipcom next month."
MGM is currently in production on the original romance Everything Everything based on Nicola Yoon's bestseller, and is in pre-production on Tomb Raider to star Alicia Vikander, Death Wish with Bruce Willis, and Paramount co-production Sherlock Gnomes produced by Elton John's Rocket Pictures.
Mipcom runs from October 17-20 in Cannes.