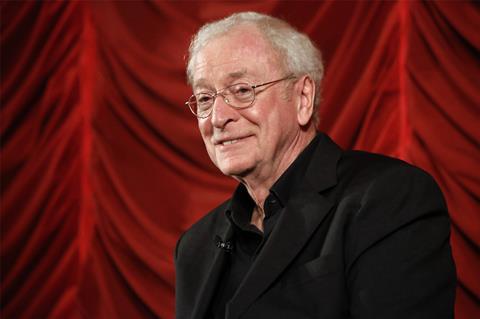 Michael Caine will star as a miserable has-been author in Best Sellers, which Foresight Unlimited and Cassian Elwes represent for sales in Cannes.
Lina Roessler makes her feature directorial debut from Anthony Grieco's original screenplay that won a 2015 Nicholl Fellowship in Screenwriting award.
Production is set to commence in mid-July in Canada on the official Canada-UK co-production about an ambitious young editor at a struggling boutique pusher who goes on a wild book tour with a miserable, sharp-witted, has-been author who wants nothing more than to live out his days with a bottle of scotch, a cigar, and his cat.
Arielle Elwes, Cassian Elwes, Petr Jákl, and Wayne Marc Godfrey are producing with Jonathan Vanger and Pierre Even from Canada. Executive producers include Martin Barab, Jere Hausfater, and Foresight's Mark Damon. Foresight handles international sales and Cassian Elwes represents US rights.
"Best Sellers may become one of Michael Caine's greatest and funniest triumphs," said Damon. "With 'BULLSHITE' as his rallying cry, Caine weaves a character that is hilarious in its rage, yet so touching in its vulnerability. Best Sellers is just a wonderful script."
Roessler is a Canadian actor, writer and director. She directed the short films Little Whispers: The Vow and Winter, and her feature script The Rescuer is one of ten selected to take part in the 2019 TIFF Writers' Studio.