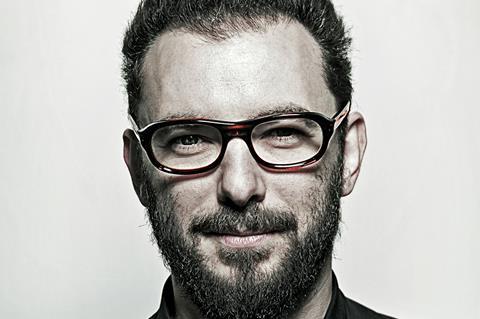 Michaël R. Roskam, whose latest feature Racer And The Jailbird premiered in Venice and is screening as a TIFF Special Presentation, has revealed details of the third part of what he is calling his Belgian "crime trilogy".
The trilogy began with Roskam's Oscar-nominated 2011 drama Bullhead, about the "hormone Mafia" in rural Belgium. The Belgian filmmaker then detoured to the US to make The Drop before returning to Belgium for Racer And The Jailbird, the second in the trilogy.
The new film, the third and final part of the trilogy as yet untitled, will be set in Brussels in the world of white-collar crime. "Now, I am looking at money and suits - and a lot of decadence," Roskam told Screen.
The film is set to dramatise real-life events around the time of the banking crisis. It will deal with corruption and blackmail behind the scenes in Brussels, the centre of the European Union. "I am probably going to shoot a lot in the top floors, in the skyscrapers," the director said.
Matthias Schoenaerts, who also headlined Bullhead and Racer And The Jailbird, is again lined up to star. "For me, Matthias is a friend. I worked with him in 2005 on my shorts. Racer And The Jailbird is the third feature we have done together. He is an inspiration to me," the director said of his lead actor.
Roskam is continuing to work on his long-gestating Brussels-set crime series Buda Bridge for HBO, with Michael Mann and Mark Johnson still on board as executive producers. He also has a commitment to make a second feature for Fox Searchlight (after The Drop).