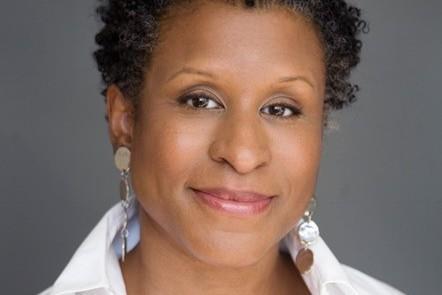 Independent world veteran Michelle Byrd has been promoted to associate national executive director at the Producers Guild Of America (PGA).
Byrd previously served as managing director, PGA East and in her new post will work alongside national executive directors Susan Sprung and Vance Van Petten to lead the expansion, reach, vision and operations of the Guild and its key programmes.
Current priorities include the Guild's efforts to create standard protocols for productions during the pandemic, increase diversity in membership through One Guild and create new programming and educational initiatives to serve that goal; the Producers Mark; green production initiatives; the annual PGA Awards; and the PGA Foundation's Independent Production Safety Initiative.
Byrd will continue to be based out of the New York office.
In her prior role she established the Guild's first permanent home for member activities, restructured the office's member services team, and boosted the profile of the PGA Awards in New York and the Produced By: New York conference.
Prior to the PGA, Byrd spent more than 20 years in non-profit media organisations.
From 1997 to 2009 she served as executive director of Independent Filmmaker Project, where she introduced competitive awards to IFP's Gotham Awards, established collaborations with the UN and others, and reoriented the organisation's programming to focus on projects in development and works-in-progress.
From 2010-2013, Byrd was co-president of Games for Change, and from 2014-2017 she ran her own consulting practice providing strategic planning, programme and partnership development, and management advisory services for the Canadian Consulate, Ghetto Film School, Green Beetz, Museum of the Moving Image, New York State Commission on National and Community Service, and the Governor's Office of Motion Picture & Television Development, among others.