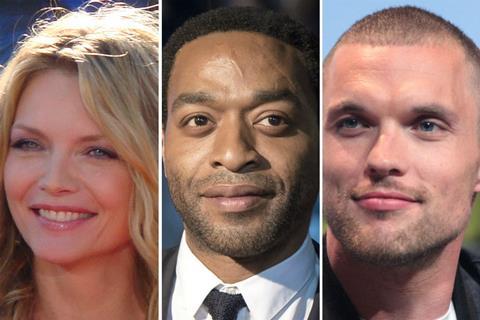 Several new cast members have joined Disney's Maleficent II, the sequel to 2014's Maleficent starring Angelina Jolie and Elle Fanning, with production now underway at Pinewood Studios and on locations in the UK.
Lining up alongside Jolie and Fanning in the sequel are Michelle Pfeiffer (mother!) as Queen Ingrith; Chiwetel Ejiofor (12 Years A Slave); Ed Skrein (Deadpool); Robert Lindsay (My Family); and Harris Dickinson (Beach Rats) as Prince Phillip.
Returning from the 2014 film are Sam Riley (Control); Imelda Staunton (Pride); Juno Temple (Atonement); and Lesley Manville (Topsy-Turvy).
The sequel is directed by Joachim Rønning (Kon-Tiki) and written by Linda Woolverton (Beauty And The Beast) with Micah Fitzerman-Blue and Noah Harpster (Transparent). Jolie is producing with Joe Roth (Alice Through The Looking Glass).
Maleficent II will pick up the story several years after the first outing, following the relationship between Jolie's title character and Fanning's Queen-in-waiting.
Maleficent was a box-office hit for Disney, grossing more than $750m worldwide.