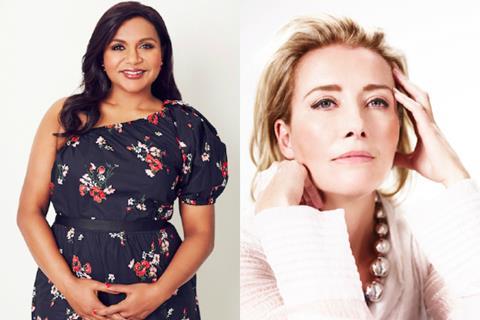 John Lithgow, Hugh Dancy, Reid Scott, and Paul Walter Hauser have joined Mindy Kaling and Emma Thompson on 30WEST and FilmNation's comedy Late Night.
Nisha Ganatra is set to commence directing this week based on a screenplay by Kaling, who is also producing alongside Howard Klein, Imperative Entertainment and FilmNation.
Late Night centres on a late-night talk show host played by Thompson who is at risk of losing her long-running show when a new writer played by Kaling arrives and revitalises her show and her life. FilmNation represents international rights and 30WEST and CAA handle US sales.
Lithgow most recently starred in FilmNation's Beatriz At Dinner alongside Salma Hayek and Connie Britton, as well as Miss Sloane with Jessica Chastain. Dancy is best known for his role as FBI Special Agent Will Graham in NBC'S Hannibal with Mads Mikkelsen, and also starred in Sean Durkin's Martha Marcy May Marlene alongside Elizabeth Olsen.
Scott just wrapped production on Ruben Fleischer's comic book adaptation Venom alongside Tom Hardy and Michelle and will soon begin production on the seventh and final season of Veep.
Hauser co-starred in I, Tonya with Margot Robbie, Sebastian Stan, and Allison Janney, and will next be seen in Spike Lee's Canes competition selection BlacKkKlansman.