EXCLUSIVE: Documentary sees director Riedelsheimer revisiting artist Andy Goldsworthy.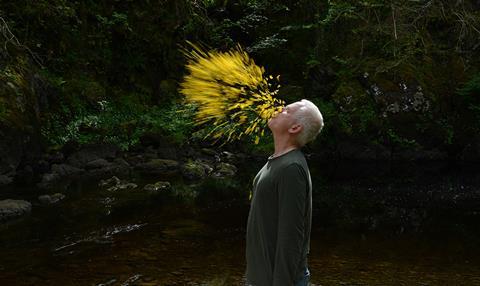 Mongrel International has acquired international sales on Leaning Into The Wind, Thomas Riedelsheimer's follow-up to his acclaimed documentary Rivers And Tides.
Sixteen years after Riedelsheimer profiled the work of land artist Andy Goldsworthy he revisits the artist.
Leaning Into The Wind will get its world premiere at the San Francisco International Film Festival in April alongside an anniversary screening of Rivers And Tides.
The new film shot from 2013-16 is described as a more personal investigation into Goldsworthy's work as he incorporates his own body into his work and collaborates with crews on massive machinery.
Leaning Into The Wind is a Scottish-German co-production produced by Leslie Hills and Stefan Tolz with support from The National Lottery through Creative Scotland, Robert Hiscox, Roger Evans and Aey Phanachet, Sakurako and William Fisher, Miel de Botton, John Caulkins and Leslie Hills.
Piffl will distribute in Germany and Eurozoom in France, both this year.
"​In 2011, during a shoot in Scotland​,​ I met Andy Goldsworthy again," said Riedelsheimer. "It had been ten years since we released Rivers And Tides and we had not seen each other in the interim. From the very first moment I felt like no time has passed at all – it felt as though we had just waved farewell a few days before."
"Leaning Into The Wind will be a joy both to lovers of Rivers And Tides and Andy Goldsworthy, but it will also welcome, delight and move newcomers," said Mongrel International president Charlotte Mickie. "I am very happy to be working for the first time with Thomas and Stefan, to work again with Leslie Hills and I am so thrilled to help bring this movie to a world in need of a spiritual and aesthetic tonic.​
"Thomas's exquisite film illuminates Goldsworthy's mind as it reveals his art," said Hills. "I am very pleased to be working once again with Thomas, a long-term collaborator and to be doing so on such a fine film."