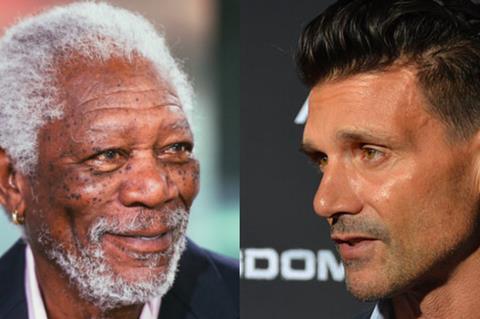 Highland Film Group has added another high-octane action project to its roster and will launch talks with worldwide buyers in Toronto next week on Panama to star Morgan Freeman and Frank Grillo.

Daniel Adams (The Lightkeepers, The Golden Boys) will direct the feature from a screenplay he co-wrote with William R. Barber that takes place in the central American country in 1989 against the backdrop of the US invasion.
Grillo plays James Becker, a decorated ex-marine sent on an undercover mission by his former commander Stark (Freeman). Becker must fight assassins, court femmes fatales and negotiate with the enemy in order to complete his mission.
Principal photography on Panama is set to commence in November. Michelle Chydzik Sowa and Michelle Reihel are producing, with Barber serving as executive producer.
Grillo's credits include the Captain America and Purge franchises, Wolf Warrior 2, The Grey, and Zero Dark Thirty, and Donnybrooke. Coming up is Black And Blue, The Hitman's Wife's Bodyguard with a cast that includes Freeman, and Boss Level.
Freeman won the Oscar for Million Dollar Baby and is known for The Shawshank Redemption, Driving Miss Daisy, The Dark Knight Rises, and the Olympus Has Fallen trilogy including current North American number one release Angel Has Fallen.
Highland Film Group's slate includes: Becky starring Lulu Wilson and Kevin James; Jiu Jitsu with Nicolas Cage; and Karen Maine's Yes God Yes.