Qiao Liang's drama wins top prize at Moscow fest.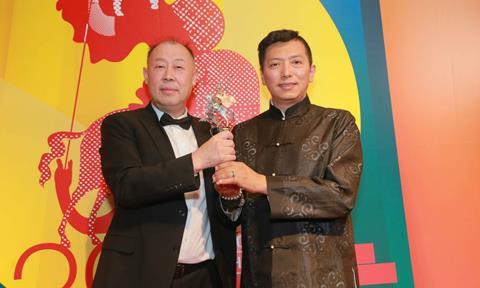 Chinese director Qiao Liang's Crested Ibis has been named the winner of the Golden George Prize for best film at the 39th Moscow International Film Festival (June 22-29).
The award was handed out at a gala ceremony in the Russian capital's Rossiya Cinema on Thursday evening (June 29).
Having its world premiere in Moscow, the drama, which follows a Beijing journalist who goes back to his hometown to report on the sighting of a rare bird, also puts a spotlight on the living conditions of rural China and the dilemmas faced by humanity.
The main competition's international jury was headed by Iranian filmmaker Reza Mirkarimi and also included Italian actress Ornella Muti, German funding consultant Brigitta Manthey and Catalan director Albert Serra.
They also awarded a special jury prize to veteran Russian director Rustam Khamdamov's The Bottomless Bag, based on Ryunosuke Akutagawa's novel In A Grove.
The Silver George for best director went to Turkish filmmaker Fikret Reyhan's second feature Yellow Heat, while the Silver Georges for best acting went to Korean actor Son Hyun-Ji for his performance as a major crimes unit detective in Kim Bong-Han's second feature Ordinary Person, and to Verena Altenberger for her harrowing portrayal of a young mother trying to kick her drug habit in Adrian Goiginger's debut The Best Of All Worlds.
Meanwhile, the documentary competition jury presented its Silver George for best film to The Paris Opera by Swiss filmmaker Jean-Stéphane Bron.
More awards
Other awards given out in Moscow included the FIPRESCI prize, which went to Summer Blooms by Japan's Ryutaro Nakagawa, and the NETPAC jury prize, which went to Ordinary Person.
The Russian critics' jury prize was shared between The Bottomless Bag and the Argentine co-directors Virna Molina and Ernesto Ardito's feature debut Symphony For Ana, which had its world premiere in Moscow.
In addition, the audience award went to Thawed Carp, the latest feature by Russian director Vladimir Kott after The Fly (2008) and Gromozeka (2011). The film stars two veteran actresses from the days of Soviet cinema, Marina Neyolova and Alisa Freindlikh, alongside younger actors such as Evgeny Mironov and Sergey Puskepalis - the film's resounding success with the festival's audiences should help its producers secure Russian theatrical distribution.