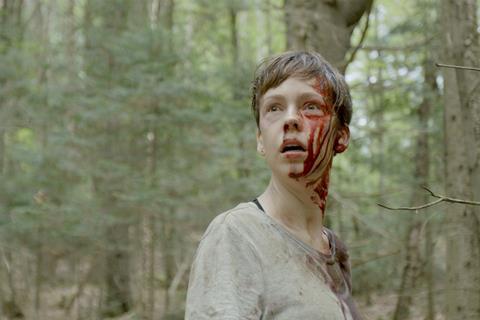 MPI Media Group has bulked up its AFM slate with thriller What Keeps You Alive featuring two cast members from the number one North American release Jigsaw.
Genre specialist Colin Minihan (It Stains The Sands Red, Grave Encounters) wrote and directs the story of a female couple who lock horns on their one-year anniversary.
Hannah Emily Anderson and Brittany Allen, who both star in Jigsaw, play the leads alongside Martha MacIsaac and Joey Klein. The project is in post.
"It Stains The Sands Red was a great success for us in 2017," Nicola Goelzhaeuser, MPI's vice-president of international sales, said. "The film was embraced by audiences across the world and we are thrilled to be working with Colin Minihan again as he brings forth emerging talent to the big screen once again."
The company's sales roster includes Ryuhei Kitamura's Toronto Midnight Madness selection Downrange, about friends stranded by the roadside who become the target of a sniper.
Rounding out the roster is Waru, another recent Toronto selection that comprises eight vignettes from eight female Maori directors.