Chicago-based MPI Media Group has closed key territory sales at American Film Market (AFM) on the thriller and recent Toronto premiere Downrange.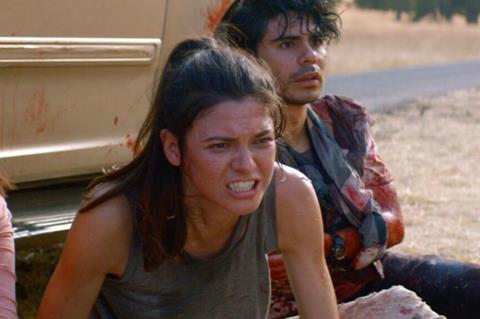 Rights have gone to France (Wild Side), Germany and Benelux (Splendid), Scandinavia (Njuta), Italy (Koch), Spain (A Contracorriente), Middle East (Phoenicia), and India (Pictureworks).
Ryuhei Kitamura (The Midnight Meat Train) directed the story about students on a road trip who become the targets of a sniper after their van breaks down on a remote stretch of highway.
Kelly Connaire, Stephanie Pearson, Rod Hernandez, Anthony Kirlew, Alexa Yeames, Jason Tobias, Aoin Boyd and Eric Matuschek star. Kitamura produced alongside Ko Mori.
"AFM has once again proven to be an important and vital market for independent films," MPI's vice-president of international sales Nicola Goelzhaeuser said.
"We are thrilled to have found so many great partners who will continue to bring these films to audiences around the world."