EXCLUSIVE: Shlomi and Ronit Elkabetz' divorce drama premiered in Directors' Fortnight.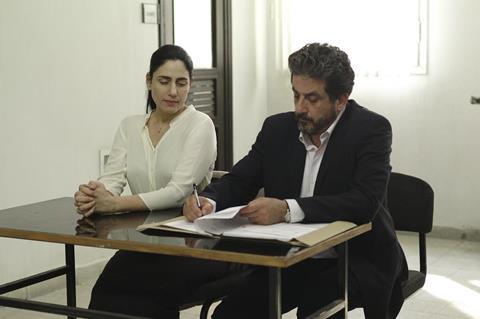 US distributor Music Box has picked up US rights to Shlomi and Ronit Elkabetz' courthouse divorce drama Gett, The Trial of Viviane Amsalem.
Paris-based sales agent Films Distribution, which is handling the film, has also sold the picture into Greece (Filmgood Entertainment), Switzerland (Agora), Spain (Festival Films), Australia (Champion Pictures), Benelux (ABC-Cinemien) and Brazil (Imovision).
"It's pleasure to be working with Music Box again," said Films Distribution co-chief Nicholas Brigaud-Robert, noting they previously collaborated on Philippe Falardeau's Oscar-winning Monsieur Lazhar.
"They a did a great job both in terms of the box office, the film grossed some $2m in the US, and in accompanying the film on the road to the Oscars. We think this bodes well for Gett, which also has strong awards potential," he added.
Written and directed by the Elkabetz brother and sister filming duo, is the third film in their trilogy following To Take A Wife and 7 Days, which centres an Israeli woman trying to obtain a divorce.
It is inspired by the fact that under Israeli law a woman cannot decide if she wants to live with someone or not. Only the husband can make that decision.